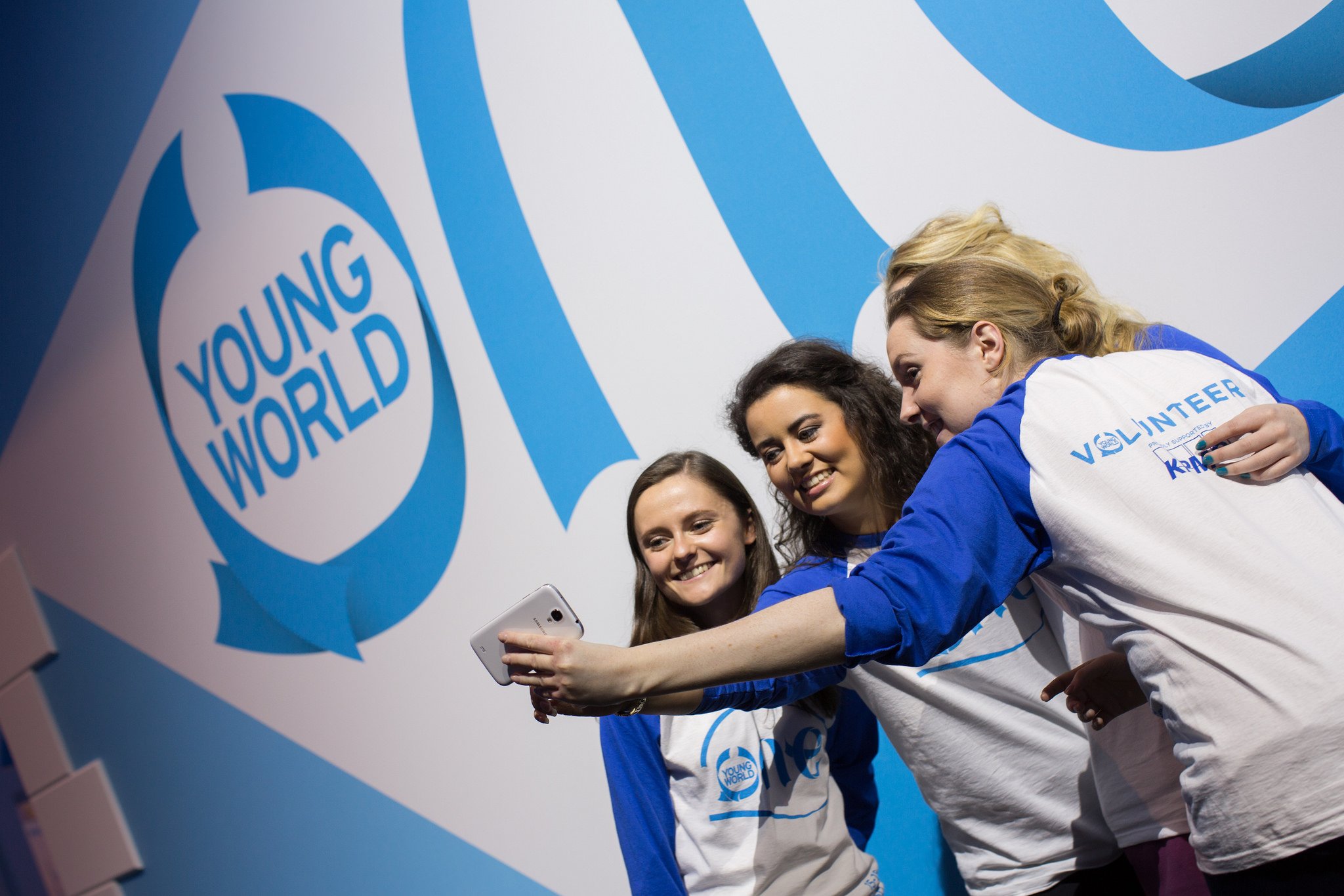 ONE Young World Summit
October 4, 2017

-

October 7, 2017
What is One Young World?
One Young World was founded in 2009 by David Jones and Kate Robertson. We are a UK-based charity that gathers together the brightest young leaders from around the world, empowering them to make lasting connections to create positive change.
We stage an annual Summit where the most valuable young talent from global and national companies, NGOs, universities and other forward-thinking organisations are joined by world leaders, acting as the One Young World Counsellors.
At the Summit, delegates debate, formulate and share innovative solutions for the pressing issues the world faces.
At past Summits delegates were joined by a line-up of Counsellors that included Justin Trudeau, Emma Watson, Archbishop Emeritus Desmond Tutu, Sir Bob Geldof, Kofi Annan, Sir Richard Branson, Meghan Markle, Professor Muhammad Yunus, Jamie Oliver, Jack Dorsey and Mary Robinson. Click here to find out more about past Counsellors.
After each Summit, the delegates, who are then known as One Young World Ambassadors, work on their own initiatives or lend the power of the One Young World network to those initiatives already in existence. Of those in employment, many return to their companies and set about creating change from within, energising their corporate environment.
Who can be a One Young World Ambassador?
One Young World delegates are 18-30 years old who have demonstrated leadership ability and a commitment to effecting positive change. Many have already had an impact in their home countries on a range of issues, including the role of business in society, transparency in business and government, the impact of climate change, global health and hunger relief.
If you think you meet the requirements, we welcome you to apply to attend the 2017 Summit by creating a candidate profile. If your profile is approved it will be displayed on the One Young World website and you can seek the necessary funding to attend the Summit.
At the Summit Closing Ceremony, delegates graduate as One Young World Ambassadors, joining a network of young leaders who are creating positive change around the world.
Next global Summit:​
2017, Bogotá
4 – 7 October
For more information:
https://www.oneyoungworld.com/