Embracing Diversity – Training course on diversity management – Rome, Italy
November 18, 2019

-

November 23, 2019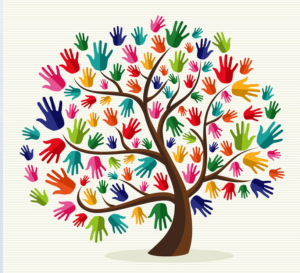 This TC will give youth workers concrete methods for managing diversity and serve as a space for exploring various kinds of diversity. It aims to influence the daily practice of the participants by allowing them to learn from and be inspired by each other.
All youth workers have to deal with the fact that the young people they work with are different from each other in many ways – this means that they have to manage diversity. Some differences are more obvious than others – such as ethnicity, religion or language. Diversity is more than the obvious differences, however – it also includes differences such as educational level, social and economic situation, sexuality, health and hidden or visible disabilities. Many youth workers put great emphasis on including a diversity of people, and this training will help participants to manage this diversity in their work. This is the 3rd edition of the TC.
During the training course, we will look at different concepts of inclusion and diversity. We will offer concrete tools, techniques and methods youth workers can use to manage diversity. We will facilitate discussions between the participants in order to learn from each other and find common ground in our experiences with working with diverse groups. Participants at the course will also learn how to pass on what they have learned at the training to the young people they work with. The aim of the training is to support youth work professionals in developing diversity management competences in their daily practice and how to help young people appreciate diversity and cooperate valuing each others' differences.  
Objectives:
To explore concepts and different forms of diversity and inclusion;
To strengthen and develop youth workers and other professionals 'diversity management' competences;
To explore the local Italian reality of working with diverse groups of young people (Roma, asylum seekers, LGBTQI, etc);
To share different tools, methods and approaches for managing diversity and to reflect on how to adapt to different daily youth work contexts;
To support networking between participants and the development of Erasmus+: Youth in Action project ideas on diversity.
Who should apply?
This Training Course is open to 25 participants coming from Russian Federation, Eastern Partnership countries, or Erasmus+: Youth in Action Programme countries, more specifically to:
Professionals working directly with diverse groups of young people on a regular basis. This includes youth workers, youth leaders, teachers, coaches, social workers, etc.;
Participants interested in developing their 'diversity management' competences and learning how to deal with diversity of all kinds;
Ready to critically reflect on their own attitude towards diversity;
Able to work in (international) English;
From E+: YiA Programme countries & Eastern Partnership (EaP) and Russia.
How to apply?
In order to apply, you must fill in the online application form available on this link: http://trainings.salto-youth.net/8048. The deadline for submitting the application form is 15th September 2019!
What are the participation fees?
This project is financed by the participating NAs of the Erasmus+ Youth in Action Programme. The participation fee varies from country to country. Please contact your NA to learn more about the participation fee for participants from your country. Hosting costs will be covered by the Italian NA. In case your are selected, the sending costs for participants will be reimbursed by the sending NAs or SALTO EECA. Please check the financial conditions with your sending National Agency/SALTO.
We wish you success in the application process!