Focus group on the topic – Comprehensive Sexuality Education (CSE) with young people in Sofia, Bulgaria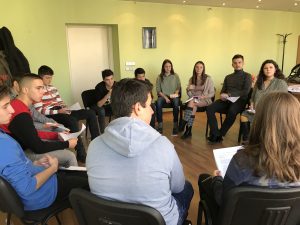 On the 6th December 2018, the International Foundation for Y-PEER Development, in partnership with the International Institute for Youth Development PETRI – Sofia, organized a focus group with the aim to assess the needs, priorities and opinions of the young people living in Bulgaria in regards to Comprehensive Sexuality Education (CSE). The focus group was part of the project "Evidence-based Advocacy: Championing SexEd in Europe (CSE)" which is implemented by the NGOs YouACT and CHOICE. The project aims to deliver key CSE recommendations to the EU MEPs by hearing the young people's voices.
At the session in Bulgaria, there were 13 high school students from Sofia, and 5 international volunteers, fellows and staff members who participated in the discussion. The topics discussed helped us better understand the CSE knowledge, recommendations and types of programs young people need in order to achieve quality access to CSE in Bulgaria.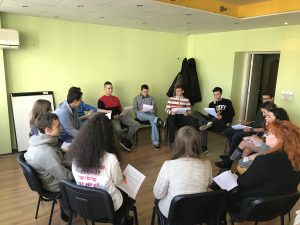 The conversations included the key areas in relation to CSE and SRHR (Sexual and Reproductive Health and Rights), starting from knowledge about sexual health, views on sexuality, CSE topics, to identification of different ways of acquiring information on these matters, roles of relevant stakeholders in the field, challenges and the most necessary CSE themes as addressed by the participants. Furthermore, the participants highlighted the key recommendations in order to advance the CSE in Bulgaria in and out of school, and provided a base for future actions directed to the actors involved in the development and implementation of the CSE programs.