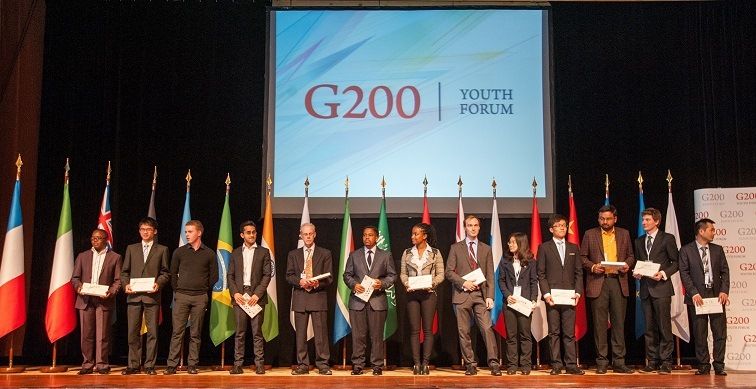 The G200 Youth Forum 2017
December 6, 2017

-

December 10, 2017
The G200 Association is an inspiring, independent and innovative platform for a new generation of global change makers addressing the biggest challenges of our times to shape a better future.
It is an international non-governmental project. Annually, we select around 150-200 best students and young experts in the field of international relations, economics, finance, medicine, technology, law and other fields who are eligible to become young head of state or ministers in the national youth delegations to the G200 Youth Summit.
The result of a 3-day G200 Youth Summit will be the final Communiqué (recommendations) discussed and approved by the participants which will reflect the view of young leaders on key issues in social and economic fields that have paramount importance for the young generation.
The Communiqué will be disseminated throughout the world and shared, in particular, with the Heads of 193 States and 70 leading international organizations such as UN, IMF, World Bank, OECD, European Commission, African Union, Asia-Pacific Economic Cooperation, Association of South-East Asian Nations, Arab League, Union of South American Nations, and others.
For more information, please check the website: 
http://www.g200youthforum.org/