Partnership-building Activity: Building bridges for inclusion II – Spain
December 11, 2018

-

December 16, 2018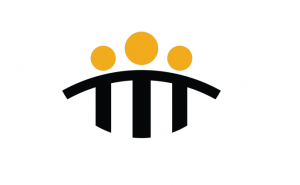 Are you interested to increase the impact and quality of youth inclusion projects? Are you searching for new solid partners to implement challenging inclusion projects in the frame of Erasmus+ Programme? So this activity is for you!
The main aim of this Partnership Building Activity is to encourage the use of Erasmus+ Programme as a tool to promote inclusion projects in the non formal education context, fostering trustable networks and partnerships among youth organizations to develop future projects under the topic of inclusion & diversity.
The objectives of the activity are:
1. To explore the concepts of social inclusion/exclusion and young people with fewer opportunities in the frame of Erasmus+ Youth, increasing our organizations capacity to develop future quality inclusion & diversity projects;
2. To provide a meeting point for organizations to exchange information about future projects, exchange of best practices and tools on inclusion initiatives and projects, allowing networking and building new partnerships between organizations;
3. To promote and support the design of inclusion & diversity projects to be implemented in the framework of Erasmus+ programme.
How to apply?
If you come from one of the Erasmus+: Youth in Action Programme countries (Austria, Belgium, Bulgaria, Croatia, Cyprus, Czech Republic, Denmark, Estonia, Finland, France, Germany, Greece, Hungary, Iceland, Ireland, Italy, Latvia, Liechtenstein, Lithuania, Luxembourg, Macedonia, Malta, Netherlands, Norway, Poland, Portugal, Romania, Slovak Republic, Slovenia, Spain, Sweden, Switzerland, Turkey, United Kingdom), you can apply by filling the application form: https://www.salto-youth.net/tools/european-training-calendar/application-procedure/8115/. The deadline to for submitting the form 14 October 2018. 
Costs?
This project is financed by the Erasmus+: Youth in Action Programme. Being selected for this course, all costs (accommodation, travel, visa, etc.) relevant to participation in the course will be covered by the NAs involved in this project – except a participation fee which varies from call to call and country to country. Please contact your Erasmus+: Youth in Action NA to learn more about the financial details, and how to arrange the booking of your travel tickets and the reimbursement of your travel expenses.
Note for sending NA´s, this training is from TCA 2018.