REGISTRATION FOR THE 2018 WAVE CONFERENCE IS NOW OPEN!
October 22, 2018

-

October 24, 2018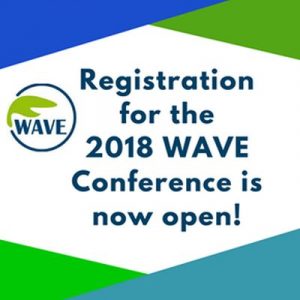 We are delighted to announce that the 20th Annual WAVE Conference registration is now open!
It will take place in Valletta, Malta from Oct 22nd – 24th 2018 (Oct 22nd – 23rd for non-WAVE members).
VENUE: The conference will be held at the University of Malta, Valletta Campus located in the center of Valletta.
Deadline: September 15th, 2018
Please take a look at the 20th WAVE Conference Draft Programme
IMPORTANT REMINDERS:
VALLETTA IS "THE 2018 CAPITAL OF CULTURE (ECoC)" so flights and hotels are filling up fast! Please be sure to book as soon as possible!
Please read the WAVE Funding Protocol. Should you have any questions about your eligibility for reimbursement, please clear this up with the WAVE office before committing to attend the conference.
The registration fee for non-speakers and non-WAVE members is €30 per day, payable through PayPal after completing the registration form. If you need to request a fee waiver or reduction, please do so through the registration form.
WAVE will NOT be booking flights to, or hotels in Malta.
However we can recommend a list of affordable hotels just outside of Valletta – please see our list of Hotel Recommendations on Malta.
Everyone, including Board members and speakers, must register through the link below to provide us will all necessary information (such as their days of attendance, food allergies, etc.)
For information about taxis, buses and restaurants on Malta, please see General Info about Travel and Restaurants on Malta
Please register here: