Training Course – "Intercultural competences in youth work" – Serbia
April 4, 2019

-

April 12, 2019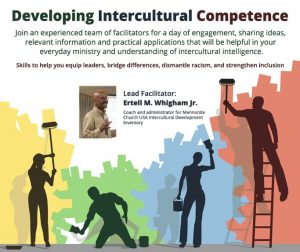 The purpose of this TC is to promote diversity, intercultural dialogue, common values of freedom and respect of human rights. It is for youth workers and leaders with special experience or interest for intercultural learning, dialogue and understanding.
Project will be realized through 7 day long international training course, for 27 participants, youth workers and youth leaders with special experience or interest for intercultural learning, dialogue and understanding. Training course will be following with radio shows and short movies about training and this topic. During the training course will be created resource pack which will be used for follow up activities in partner organizations. This project is important, active part of this initiative of youth civil society organizations, to empower their young people to take an active role in enabling intercultural dialogue and tolerance through decreasing the level of hate speech, stereotypes and prejudice among young people in the Europe.
The main aim of this project is empowering of key competences, skills and attitudes of youth workers to provide intercultural dialogue, increase intercultural learning mobility opportunities and enhancing intercultural competences of young people within youth work and non-formal learning in Europe.
The specific objectives are the following:
– Empower youth workers/leaders to include intercultural learning component in their work to provide youth with necessary knowledge, skills and attitudes to promote peace, intercultural dialog, against hate speech, discrimination and violence;
– Empower youth workers/leaders to explore and integrate different innovative and creative approach, tools, methods and resources in their work with and for young people for promotion, education and practices intercultural dialog and intercultural learning;
– Exchange realities and experiences in intercultural dialogue and explore the applicability of intercultural competences in youth work through non-formal education and creative expressions of young people.
For this reason, we have realized that there are two most effective methods to empower young women and men to be agents of social change in intercultural dialogue in Europe:
1. Youth work and Non-formal learning
Youth work and Non-formal learning are one of the most effective tools for achieving the impact on youth, ensuring a safe environment for young people for constructively dealing with intercultural challenges and providing opportunities for intercultural learning and enhancing intercultural competences.
2. Creativity and innovations
Contemporary youth work has to combine potentials of existing and develop innovative approach, methods and tools and resources (of line and on line) of social intervention in the frame of intercultural learning process with young women and men.
Who is this training course for? 
This TC is for youth workers and leaders from Albania, Greece, Serbia and Montenegro, Austria, Bosnia and Herzegovina, Croatia, Italy and Macedonia with special experience or interest for intercultural learning, dialogue and understanding. If you are a youth worker coming from above-countries, you are eligible to apply!
How to apply?
You can find more information about the application process on the following link: http://abroadship.org/training-course-tc-intercultural-competences-in-youth-work-krusevac-serbia/. The deadline for submitting the application form is 28th February 2019! 
What are the participation fees? 
This project is funded by Council of Europe in the frame of European Youth Foundation. There is NO participation fee. Accommodation, food and training material costs in the hotel will be fully covered by hosting organization. Regarding the travel costs – 70% of actual travel costs will be reimbursed to participants by bank transfer after providing original travel documents. Participants are in charge of covering 30% of their travel costs. Please bear in mind that there is maximum allowed travel costs per participant from specific country. Maximum amount of travel costs per participant per country (100% of travel costs can not be higher than following amount):
Serbia: 30 Euros
Montenegro: 60 Euros
Greece: 150 Euros
Albania: 150 Euros
Macedonia: 60 Euros
Bosnia and Herzegoina: 70 Euros
Croatia: 120 Euros
Italy: 270 Euros
Austria: 270 Euros.
We wish you success in the application process! 🙂