Training Course – Social Inclusion Of Minorities Through HRE – Republic Of North Macedonia
May 11, 2019

-

May 19, 2019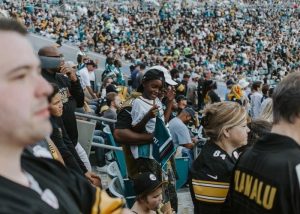 The context of the training
In recent years, a phenomenon that Europe has been facing is the rise of intolerance, hate, extremism, even violent attacks based on ethical base. In contrast, the negative political populism is also growing. In such political polarization, young people especially those with minority and migrant backgrounds are the most vulnerable. These appearances make even more complicated the social-political inclusion of the migrants and minorities. Many reports, including the latest finding of FRA – Fundamental Rights Report 2018, are reflecting on the widespread socio-economic disadvantages of these groups of young people. The minority are victims of numerous and varied human rights violation.
Methodology
The method we will use is Human Rights Education using manuals such as COMPASS(new edition), T-Kit-Social Inclusion etc. Groups work, brainstorming, wall writing, association game, discussion, fish bowl, debate, case studies, drama, role-playing, simulation, audiovisual techniques, forum theatre are the methods which will be used.
Who should apply?
-Age 18+;
-Youth workers, youth leaders, activists;
-Able to work in English;
-Willing to share the new knowledge with the members of his/her organization once he/she gets back, act as multipliers;
-Active learners, available for the whole duration of the course and ready to share their experience and knowledge;
-Motivated to take an active part in all the stages of the training course.
How to apply?
You can find more information about the application process on the following link:http://abroadship.org/training-course-social-inclusion-of-minorities-through-hre-republic-of-north-macedonia/. The deadline for submitting the application form is 12th April 2019!
What are the participation fees?
The project participation fee is 20 Euro to be paid at the training course. The organizers cover the costs for accommodation, board and any program related costs. Travel costs are reimbursed during the seminar or afterward by bank transfer based on a fully presented travel reimbursement claim (flight bookings, boarding tickets, invoices, bus/train tickets), based on the cheapest means and up to a certain amount:
Country Max Amount:
275 Euro Germany, Georgia, Greece, Hungary, Moldova, Poland, Romania, Slovakia, Ukraine;
20 Euro Albania;
180 Euro Serbia, Republic of North Macedonia, Kosovo *UN Resolution
360 Euro Azerbaijan.
If you have any inquiries about this training course, please contact Anife Sabedinovska mobility.irm@gmail.com.
We wish you success in the application process! 🙂