Conference – The art of human rights – Spain
May 25, 2019

-

May 28, 2019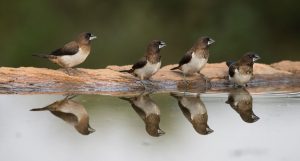 This is follow up project which aims to build capacities of youth workers on how to work with young people with disabilities, providing them with different working tools and methods.
Youth with disabilities are one of the most marginalized and excluded groups of youth, experiencing widespread violations of their rights. Discrimination arises not as a result of the intrinsic nature of young person disability, but rather, as a consequence of lack of understanding and knowledge of its causes and implications, fear of difference, fear of contagion or contamination, or negative religious or cultural views of disability.
It is further compounded by poverty, social isolation, humanitarian emergencies, lack of services and support, and a hostile and inaccessible environment. Too often, youth with disabilities are defined and judged by what they lack rather than what they have. Their exclusion and invisibility serves to render them uniquely vulnerable, denying them respect for their dignity, their individuality, even their right to life itself.
Main project objectives are to discuss importance of cross-sector cooperation, to introduce youth workers with legal mechanisms of human rights protections and to create open space for best practice sharing.
Who should apply?
participants are expected to have strong motivation and interest in the project theme;
willing to be part of mixed abilities group;
able to attend the entire duration of the meeting;
able to work in English;
there is no age limit, but participants are expected to be older then 18;
advantage will be given to those ones having experience in working with people with disabilities.
How to apply?
You can find more information about the application process on the following link: http://abroadship.org/conference-the-art-of-human-rights-spain/. The deadline for submitting the application form is 8th April 2019!
What are the participation fees?
The project has NO participation fee.All accommodation and food costs in the hotel are covered by the organizers.Organizers will provide 3 meals and coffee break, all additional meals, drinks and other costs, participants will cover by themselves.Travel costs will be reimbursed only for the cheapest means of transportation and preferably for the return tickets. Participants will be reimbursed for travel costs only once we receive the original tickets and boarding passes. Here is the list of maximum reimbursement, for participants from: Group 1: Albania, Bosnia and Herzegovina, Greece, Montenegro, Macedonia, Serbia, Portugal – Maximum reimbursement 275 EUR;  Group 2: Romania – Maximum reimbursement of 360 EUR; Group 3: France – 180 EUR.
If you have any inquiries about this training course, please contact Vanja Milosavljevic at erasmus.project.team@gmail.com.
We wish you success in the application process! 🙂