Conference: EUROPEAN ACADEMY ON YOUTH WORK – Innovation, Current Trends and Developments in Youth Work – Slovenia
May 21, 2019

-

May 24, 2019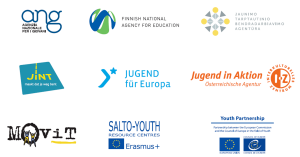 The EAYW aims to support innovation in youth work and youth work policy and to promote the development of quality youth work. It is a place for exchange on creative, transformative and innovative youth work practices, tools and instruments.
1.Would you like to find out more current trends and developments in youth work in different countries of Europe and at European level?
2.Are you keen on learning more and trying out recently developed innovative tools and methods?
3.Do you want to reflect and discuss with other professionals in youth work and related fields from across Europe innovation in youth work and youth work policy and how this contributes to further developing quality in youth work?
Then this event might be for you!
The European Academy on Youth Work offers platform for reflection on hot European topics with relevance to the youth field, on recent or current developments and future trends. It is placed in the triangle innovation in youth work – quality of youth work – training & education in youth work. 140 participants will be invited to the first edition of the EAYW to discuss "Innovation, Current Trends and Developments in Youth Work". Participants will be able to participate in plenary sessions, informal open spaces and sessions of their choice, where they can:
Explore and test innovative tools, models and methods;
Learn and reflect about experiences and learning outcomes of youth work projects and practices that are responding to current developments an challenges, from local to European, and their political impact;
Get to know and discuss outcomes of recent research, studies and reflection papers;
Reflect on how these practices, tools or studies relate to and can be transferred to their own working context.
Who is this conference for?
The target group of the EAYW are:
– Experienced youth workers, paid and/or volunteers, from all levels (local, regional, national, European) and representatives of NGOs, and
– Professionals in areas with relevance for the youth sector, such as
representatives of youth work policies and public services, National Agencies and other youth work structures,
trainers and educators in the field of youth work (education) and
professionals from the fields of science and research.
How to apply?
You can find more information about the application process on the following link: http://abroadship.org/conference-eur0pean-academy-on-youth-work-innovation-current-trends-and-developments-in-youth-work-kranjska-g**a-slovenia/. The deadline for submitting the application form is 17th February 2019!
What are the participation fees?
The participation fee varies from country to country. Please contact your National Agency or SALTO Resource Centre to learn more about the participation fee for participants from your country. This project is financed by the participating NAs of the Erasmus+ Youth in Action Programme. Full board and lodging will be covered for all participants by the organisers. Travel costs will be covered by the sending National Agency or SALTO Resource Centre. After being selected, please contact your NA or SALTO Resource Centre to learn more about how to arrange the booking of your travel tickets and the reimbursement of your travel expenses.
If you have any inquiries about this training course, please contact Sonja Mitter Škulj at sonja.mitter@movit.si.
We wish you success in the application process! 🙂