Training Course – Shape Your Landscape – Latvia
May 21, 2019

-

May 27, 2019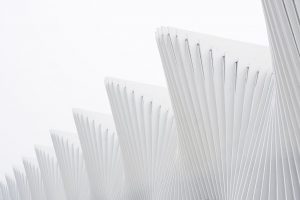 A training course for youth workers on place-based education as a tool for empowering local community and fostering well-being of young people. This project will support participants in discovering how they can turn any environment into a learning space and how they can use this approach in context of youth work and non-formal education.
Aim
To empower youth workers and other educators to use place-based education approach in their work and to support them in developing competences that will help them re-imagine how different places can be used as learning spaces and resources.
Objectives
To introduce the concept and principles of place-based education in context of youth work and non-formal education;
To develop understanding of how youth workers and educators can use local environment to create experiences that are meaningful for learners and their communities;
To explore how can place-based education support development of the competences within ETS framework for youth workers;
To support participants in developing their own collaborative sessions and actions that will respond to real community challenges and needs.
The approach and methodology
The training approach is based on principles of place-based learning, experiential learning and non-formal education. Throughout the course learners will take part in various place-based exercises thus giving them chance not only to gain knowledge about place-based learning but also to experience diverse and creative practical methods how to use it. Group discussions and theoretic inputs, field work, outdoor, artistic and movement activities, different idea generation methods and visual facilitation will be used as supportive methods. The training will also connect the ETS Competence Model for Youth Workers with the placed-based educational approach to foster an active reflection about our way of learning and teaching.
Why place-based learning in youth work?
Takes advantage of geography to create authentic, meaningful and engaging learning for individuals and groups;
Fosters soft skills such as problem solving, critical thinking and reflection;
Promotes understanding of the world around us by connecting learning and the community;
Fosters interaction with the community and in that way designs solutions to the real problems;
Helps to address issues such as disconnection from nature and lack of active participation.
Who should apply to this training course?
The training course has been designed for youth workers, non-formal learning facilitators and teachers who are interested in place-based learning approach and are willing to learn new and creative methods for their work.
How to apply?
In order to apply, please visit the following website: http://abroadship.org/training-course-shape-your-landscape-latvia/. The deadline for submitting the application form is 24th March 2019!
What are the participation costs?
This project is financed by the participating NAs of the Erasmus+ Youth in Action Programme. The participation fee varies from country to country. Please contact your NA to learn more about the participation fee for participants from your country.
The hosting National Agency of this offer will organise the accommodation and covers the costs for accommodation and food.Your sending National Agency will support your travel costs. After being selected, please contact your NA to learn more about how to arrange the booking of your travel tickets and the reimbursement of your travel expenses.
If you have any inquiries about this training course, please contact Sanda Roze at sanda.roze@jaunatne.gov.lv.
We wish you success in the application process! 🙂