One Young World Summit 2019 – London
October 22, 2019

-

October 25, 2019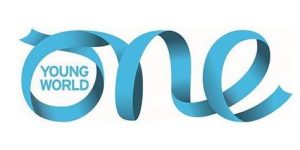 The annual One Young World Summit convenes the brightest young talent from every country and sector, working to accelerate social impact. Delegates from 190+ countries are counselled by influential political, business and humanitarian leaders such as Justin Trudeau, Paul Polman and Meghan Markle, amongst many other global figures.
Delegates participate in four transformative days of speeches, panels, networking and workshops. All delegates have the opportunity to apply to give keynote speeches, sharing a platform with world leaders with the world's media in attendance. As well as listening to keynote speakers, delegates have the opportunity to challenge world leaders, interact and be mentored by influencers. Delegates make lasting connections throughout the Summit, celebrating their participation at social events and the unforgettable Opening and Closing Ceremonies.
The One Young World Summit 2019 sees the global forum for young leaders return 'home' for the first time since the inaugural Summit in 2010. With over 300 languages to be heard on its streets, London is one of the most diverse places in the world. The city is home to nearly 9 million people, one of the world's biggest financial centres and countless historic sites such as Buckingham Palace and Big Ben. A city where the past and future merge, London provides the ideal backdrop for young leaders from more than 190 countries to work together to accelerate positive change. Since 2010, One Young World has worked to guarantee young people from all 196 countries in the world are represented at OYW Summits, regardless of their ability to pay. To ensure this, fully-funded scholarship places are awarded to outstanding young leaders with a range of backgrounds, skill sets and nationalities.
This year, OYW has launched the flagship 'Leading Scholarships' which seek applicants from 6 key regions:
2. Leading Asia
Who is eligible to apply?
If you are between 18-30 years old;
Have an evidenced commitment to delivering positive change;
Demonstrate capacity for leadership;
Are addressing key local and/or global issues in your work;
Have a track record of generating impactful and innovative ideas;
Are a national (passport holding citizen) of one of the eligible country.
What are the benefits from your participation?
Access to the One Young World Summit 2019 in London, the United Kingdom;
Hotel accommodation on a shared basis between 22 October and 25 October 2018;
Catering which includes breakfast, lunch and dinner;
Transport between the Summit accommodation and the Summit venue;
Summit hand-outs and support materials;
The cost of travel to and from London. Your flight to and from London must depart from and return to one and the same international airport.
*Please note that if you are ultimately selected for a Scholarship and require a visa to enter the UK to attend the One Young World Summit 2019, you will be required to pay the UK visa fee yourself.
How to apply?
You can find more information about the application process here: https://www.oneyoungworld.com/news-item/scholarships-oyw2019-are-now-live?fbclid=IwAR0Hz-Phj9BPutkYDmxMAADtWMPO2HkXXX6D8Zu1Cy7yRHnewCj3KU20OAM. The deadline for submitting the application form is 15th April 2019!
If you have any inquiries about the Summit, please contact Matthew Belshaw at matthew.belshaw@oneyoungworld.com.
We wish you success in the application process! 🙂