From online hate speech to the extremism: perspectives & solutions – Slovakia
June 26, 2019

-

June 29, 2019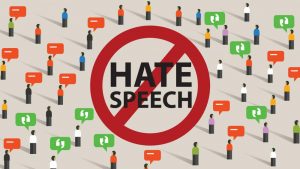 This training course will give participants a deeper understanding of the concept of extremism and equip them with tools to identify, and work with, those most at risk.
Rising inclination of young people towards radical groups as well as the presence of intolerance in digital space becomes more and more disturbing especially in the context of current political discourse on migration, social rights or gender equality. The training course will tackle the radicalisation of young people and its display in the social context (youth group, neighbourhood, classroom), in the online world and on the intersection where the two worlds meet. Radicalisation leading to the violence of young people has an impact on their well-being, as well as on the well-being and stability of their communities and the entire world, as it challenges the democratic values of society. The threat of this type of radicalisation needs to be recognised and prevented through early interventions, which can help increase young people's resilience to extremism and the use of violence or hate speech in the online world. 
Training course is for youth practitioners, working directly with young people who are vulnerable to radicalization.
Objectives:
to improve knowledge of the processes involved in radicalisation;
to equip participants with the ability to identify those most at risk and tools to respond;
to make participants more aware of opportunities under Erasmus+ to support their work with young people in this context;
to provide opportunities to share good practice initiatives to challenge youth extremism.
Who should apply?
This Training Course is open to 30 participants (youth workers, youth leaders, youth policy makers, youth coaches, school counselors, youth clubs leaders) coming from Erasmus+: Youth in Action Programme countries. 
How to apply?
In order to apply, you must fill in the application form available on this link: https://www.salto-youth.net/tools/european-training-calendar/training/from-online-hate-speech-to-the-extremism-perspectives-solutions.8008/. The deadline for submitting the application form is 5th June 2019, so hurry up!
What are the participation fees?
This project is financed by the participating NAs of the Erasmus+ Youth in Action Programme. The participation fee varies from country to country. Please contact your NA to learn more about the participation fee for participants from your country. The hosting National Agency of this offer will organise the accommodation and covers the costs for accommodation and food. Your sending National Agency will support your travel costs. After being selected, please contact your NA to learn more about how to arrange the booking of your travel tickets and the reimbursement of your travel expenses.
If you have any inquiries regarding the training course, please contact Tomáš Tóth at tomas.toth@iuventa.sk.
We wish you success in the application process!