South-South Placement: Young Women's Leadership Programme – Thailand
July 1, 2019

-

December 31, 2019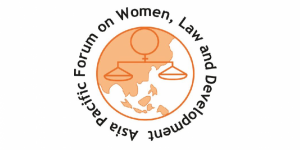 Asia Pacific Forum on Women, Law, and Development (APWLD) is inviting young women from its member organisations to apply for the South-South Placement: Young Women's Leadership Programme.  This is an exciting opportunity for young feminist leaders from the Asia Pacific region to work at APWLD Secretariat and be part of our work advancing women's human rights and global solidarity for Development Justice. It is a paid volunteer position with APWLD's Women in Power (WiP) program.
The South-South placement is designed with the following objectives:
Increase members' knowledge, capacity, and ownership around regional and international program work;
Increase Secretariat's understanding of national contexts and grassroots movements;
Build a pool of feminist leaders and experts from developing countries in the region.
Who is eligible to apply?
Staff, advocate, volunteer, close affiliate or member of APWLD member organisations from developing countries in the Asia Pacific Region, and must be recommended by that organisation. (To check whether your organisation is a member of APWLD please refer to: http://apwld.org/about-apwld/our-members/);
Young woman (below 35 years of age at the time of application) who has not held an executive position within the organisation;
At least 2-5 years of experience in women's movement at local or national level without significant exposure to international and regional level experiences;
In-depth knowledge and understanding on women's rights and development in Asia Pacific, with a focus on grassroots democratic movements and women's human rights;
Commitment and availability for the placement for a minimum of six months period;
Proficient in English, both oral and written;
Proficient in ICT skills including social media;
A written commitment or agreement with the recommending national organisation to work (as a paid staff or on voluntary basis) for a double period on her return (e.g. If the placement was for six months, return services should be for a year).
How to apply?
In order to apply, you should send an application form, CV and an endorsement letter from APWLD member organization. These documents are to be submitted with the subject line "Application for South-South Placement" to Madhura Chakraborty at madhura@apwld.org. You can download the application form on the following link: https://apwld.org/south-south-placement-young-womens-leadership-programme/?fbclid=IwAR0F08xCckCHdLSUgnvJEXxcXYV_thAezdhekAxQenOsLorzLV3cmskmt2o.
IMPORTANT: The deadline for submitting all the documents is 3rd June 2019!
What are the benefits from your participation?
APWLD will cover the cost of a round trip airfare to/from Chiang Mai, and visa fee for the successful applicant. A small stipend (USD 800 per month, for six – ten months) will be provided to cover living, housing and other miscellaneous costs during the placement.
In case the volunteer and the member organization endorsing the placement wish to extend the duration of their work at APWLD Secretariat, the additional costs may be shared by APWLD and the member organization. The role and other detailed arrangements for the extended placement will be agreed between the two organizations.
The volunteer is expected to start her work in July 2019.
We wish you success in the application process! 🙂