Symposium "The future of young people's political participation: questions, challenges and opportunities" – Strasbourg, France
September 18, 2019

-

September 20, 2019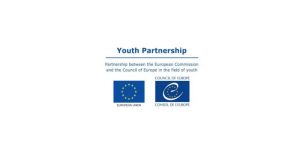 On 18-20 September 2019 the partnership between the European Commission and the Council of Europe in the field of youth will organise a symposium bringing together up to 120 participants to explore questions, tensions, challenges and opportunities regarding the political participation of young people in today's changing world and to create a space for learning and inspiration among actors involved in this topic.
The symposium will aim to:
offer space and possibilities for participants to share and explore examples of young people's political participation in a changing world;
empower participants from different fields and levels to address this theme in their work on supporting young people's democratic values and political engagement;
connect different actors working on these themes, from within and beyond the youth sector, to continue, develop or innovate in relation to that work;
produce knowledge relating to the trends of youth political participation, their reasons and implications. The symposium will strive for the following outcomes:
mutual learning, inspiration and motivation for future actions for the participants;
a compendium of good practices and stories of success highlighting the actions to be taken for supporting youth political participation analytical papers on young people's political participation in a changing world;
practical conclusions on how diverse actors can support young people's democratic values and political engagement.
The symposium will be held at the European Youth Centre of the Council of Europe, in Strasbourg, France. Before the symposium, as an opportunity for learning and exchange, the organizers have foreseen four to five webinars for the participants and the wider public on some key themes of youth political participation. Webinars will last one hour each and will begin in early May.
Who is eligible to apply?
politically engaged young people, young political activists/leaders al activists/leaders;
members of political organisations and (youth wings of) political parties;
representatives of civil society organisations and movements, including youth organizations;
influencers and persons active in the media;
young artists or activists using other public engagement forms;
policy makers;
youth workers, educators, and teachers;
researchers.
How to apply?
In order to apply, you should fill in the application form available on this link: https://pjp-eu.coe.int/en/web/youth-partnership/application-form. For more information about the Symposium and the application process, please visit the official call for applications: https://pjp-eu.coe.int/documents/1017981/11474242/call-for-participants-S-2019.pdf/2f44ce3a-3a26-dde4-234e-a4811737ed02?fbclid=IwAR3_wtuXAaNO4t4vUI9zHFNHt_T9kJ_DZqUjb7P-D1gBd7GaB1zUCgZ4qIU. The deadline for submitting the application form is 22nd April 2019!
*IMPORTANT NOTE: Travel costs, meals and accommodation will be covered by the EU-CoE youth partnership.
If you have any inquiries, please contact send an e-mail to youth-partnership@partnership-eu.coe.int.
We wish you success in the application process! 🙂