Q***r it up! – including Sexual Orientation and Gender Identity and Expression in Youth Work Practice – Spain
September 23, 2019

-

September 28, 2019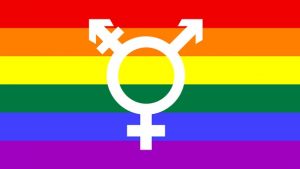 This Training Course aims to explore Sexual Identity and Gender Expression/Identity for those unfamiliar with the LGBT+ community.
The TC will provide participants with NO experience in working LGBTQI young people with the necessary competences to include Sexual Orientation and Gender Identity and Expression perspectives in Youth Work Practice and to combat prejudice and discriminatory attitudes. The training course will also provide an opportunity to build relationships and to help youth workers to network with youth work practitioners from across Europe.
Methods of work
The course methodology in this training is based on experiential learning and non-formal education, in an atmosphere where participants can learn from each other (peer learning) and feel empowered to share their experiences, and critically examine their practice.
Some sessions will be worked in small groups and the theoretical topics both in plenary and small group. Spaces for participants to share experiences will be provided in order for the participants to be more actively involved in the course.
Additionally, online live interviews, videos, graphic facilitation and storytelling methods, self-directed learning and open space activities, will support the flow of the Training Course.
Objectives
-To provide the necessary competences to include a positive approach to Sexual Orientation and Gender Identity and Expression in youth work practice;
-To explore the specifics and challenges of working with LGBT+ young people in Education settings and European activities;
-To look at the difficulties that LGBT+ young people face and how practitioners can became facilitators for positive change or growth;
-To provide a framework of action and a series of tools to challenge discrimination on the basis of SOGI.
-To offer a space for inquiry and personal growth of participants;
-To raise awareness and acceptance of LGBTI people across the European Union;
-To reach citizens, foster diversity and non-discrimination;
-To support key actors responsible to promote and advance equal rights for LGBTI people in the EU;
-To use Erasmus+ programme as a tool to carry out projects that promote LGBTI Rights, Human Rights and equality.
Who should apply?
This training course is recommended for youth workers, trainers, youth leaders, youth policy makers, volunteering mentors, educators from Erasmus+: Youth in Action Programme countries. We seek youth workers who are interested in promoting accessible and inclusive youth work, and who are committed to developing their own practice.  You must be over 18 to take part in this activity.
*Please note that if you already work or have experience working with LGBTI or q***r young people, this course might not be for you!
How to apply?
In order to apply, you must fill in the application form available on this link: http://trainings.salto-youth.net/7897. The deadline for submitting the application form is 21st July 2019!
What are the participation fees?
There might be a participation fee which varies from call to call and country to country.This project is financed by the Erasmus+: Youth in Action Programme. Being selected for this course, all costs (accommodation, travel, visa, etc.) relevant to participation in the course will be covered by the NAs involved in this project. Please contact your Erasmus+: Youth in Action NA to learn more about the financial details, and how to arrange the booking of your travel tickets and the reimbursement of your travel expenses.
If you have any inquiries, please contact Mercedes Pizarro at tca@injuve.es. 
We wish you success in the application process! 🙂