Traineeships in the European Parliament
October 1, 2019

-

July 31, 2020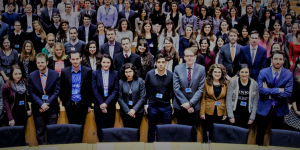 Parliament offers several options for traineeships within its Secretariat, to provide opportunities for vocational training and for learning more about what the European Parliament is and does. The goal of the Schuman traineeships is to contribute to EU citizens' European education and vocational training and to provide an insight into the work of the European Parliament. Every year 21 000 people apply for a traineeship at the European Parliament and 900 of them are selected.
Who is eligible to apply?
As an applicant for a Schuman traineeships, you must:
be aged 18+;
fulfil the language requirement;
provide a university level diploma(s);
provide an eligible criminal record;
not have worked for more than two consecutive months within an EU institution or body;
not have carried out a Study Visit in the Secretariat of the European Parliament six months prior to the beginning of the traineeship.
How to apply?
In order to apply, you have to create an account, select 3 traineeship offers, and upload the required documents (CV, motivation letter, ID/Passport, University diploma, Criminal Record, Residency certificate). For the October-February traineeship, you have to apply in June. For the March-July traineeship, you have to apply in November.
You can find out more about the application process on the following link: https://ep-stages.gestmax.eu/website/application-informations.
If you have any inquiries, please send them to EP-Traineeships@europarl.europa.eu.
We wish you success in the application process! 🙂