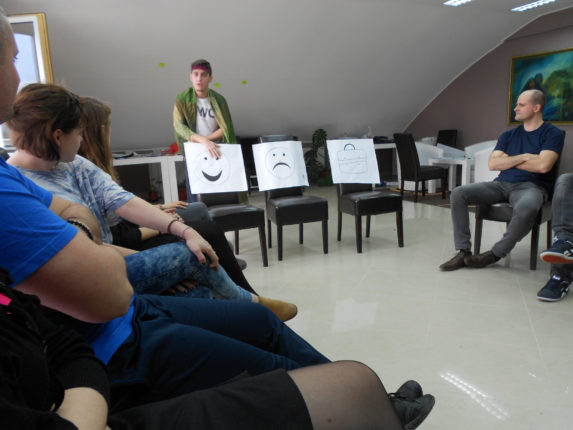 Tools for Social Development-Volume II
December 1, 2017

-

December 8, 2017
Training Course
This TC is follow up project which aim to build capacities of youth workers on how to work with young people with disabilities, providing them with different theatre tools and methods and contemporary dance techniques (body expression and improvisation).
Youth with disabilities are one of the most marginalized and excluded groups of youth, experiencing widespread violations of their rights. Discrimination arises not as a result of the intrinsic nature of young person disability, but rather, as a consequence of lack of understanding and knowledge of its causes and implications, fear of difference, fear of contagion or contamination, or negative religious or cultural views of disability.
It is further compounded by poverty, social isolation, humanitarian emergencies, lack of services and support, and a hostile and inaccessible environment. Too often, youth with disabilities are defined and judged by what they lack rather than what they have. Their exclusion and invisibility serves to render them uniquely vulnerable, denying them respect for their dignity, their individuality, even their right to life itself.
This project invites youth workers (social leaders, trainers, facilitators, teachers/educators and teaching assistants) willing to become active in the fields of theatre and dance (body expression/improvisation) and gain new information/practice in self discovering, self orienting, team working, social inclusion, working with and for people with disabilities, human rights, performance making, contact improvisation.. Moreover, how to use creative tools when working with groups which includes young people with disabilities.
Project is designed without age limit. Advantage will be given to those ones having experience in working with people with disabilities.
For more information and application, please check here.