Training Course: POWER – Project Factory for Empowerment of Young People in and after Imprisonment – Latvia
March 3, 2019

-

March 9, 2019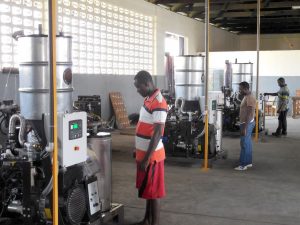 This activity is for staff members of closed institutions (detention services, prisons etc.), probation centers and NGO's to explore non-formal learning and develop common Erasmus+ & European Solidarity corps projects involving young people in/after imprisonment.
What are the objectives of this training course?
To provide time and space for sharing good practice and methodology of participants daily work with young people in or after imprisonment;
To give an opportunity to define the role and place for non-formal learning in work with young people in or after imprisonment;
To establish new partnerships and networks on national and international level for further collaborations;
To develop concrete project ideas that can be implemented under Erasmus+: Youth in Action or European Solidarity corps.
The methodology of the project factory is based on the fundamental principles of non-formal education.
An essential element of the methodology is based on the holistic nature of the learning experience, through methods that involve not only cognitive or intellectual approaches but also covering the emotional and attitudinal ones.
The diversity of working methods (presentations, open space technology, design thinking, energizers, individual reflection, technical project management, feedback techniques, teamwork, etc.) will make more sense than ever in order to better illustrate the meaning of non-formal learning and support youth empowerment in and after imprisonment.
Who should apply?
Staff members of closed institutions like detention services, prisons etc. (social workers, psychologists, project coordinators, youth workers, etc.) and probation services who work with young people on a daily basis;
NGO members working or willing to work in closed institutions.
Participants coming from the Russian Federation, Eastern Partnership countries, and Erasmus+: Youth in Action Programme countries are eligible to apply. Participants are invited to apply in tandems or individually to foster cooperation and mutual support in implementation of common projects aiming at empowering young people in and after imprisonment. After the training course partnerships are expected to develop and submit project application within the Erasmus+ and European Solidarity corps programme.
How to apply?
For more information about how to apply, please click on the following link: http://abroadship.org/training-course-power-project-factory-for-empowerment-of-young-people-in-and-after-imprisonment-latvia/. The deadline for submitting the application form is 6th January 2019.
Are there any participation fees? 
This project is financed by the Erasmus+ Programme. Being selected for this course, all costs (accommodation, travel, visa, etc.) relevant to participation in the course will be covered by the NAs involved in this project – except a participation fee which varies from call to call and country to country. Please contact your NA.The hosting National Agency of this offer will organize the accommodation and covers the costs for accommodation and food. Your sending National Agency will support your travel costs. After being selected, please contact your NA to learn more about how to arrange the booking of your travel tickets and the reimbursement of your travel expenses. Travel arrangements for participants from Eastern Partnership countries and Russia will be organized by Latvian National Agency.
If you have any inquiries about this training course, please contact Agnese Lorence at agnese.lorence@jaunatne.gov.lv.
We are looking forward to receiving your applications!