Training Course – SemiFit on Citizenship Education – Germany
April 29, 2019

-

May 5, 2019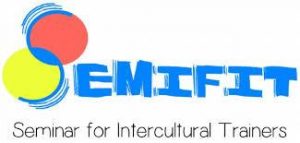 Are you active in EDC/HRE, global education, sustainable development, work for diversity and against any forms of discrimination, democratic capacities development? Do you support youth participation and power sharing? Are you interested in learning from other practitioners approaches to prevention work? Do you want to engage in dialogue with experienced practitioners on quality and impact in a connected world? Do you have interesting methods and processes for designing learning ventures? Are you involved in research and have sound findings to test or disseminate? Is there a learning format you feel proud of and would like to share with peers?
This training course aims to provide a space for experienced educational practitioners to exchange competences and experiences on areas of Citizenship Education with a focus on quality and trainers' competences.With this new edition of Semifit we aim to create space for dialogue and innovation around Citizenship Education under the Erasmus+ context. We live in a connected world digitally and physically. At the same time we feel more isolated and polarized.
Youth work and Citizenship education have a key role in supporting young people in building democratic capacities, politically relating to emancipation and solidarity, developing consciousness and acting politically. Youth work and CE aim at enhancing participation and self-efficacy, which is seen to be key for developing trust and a standing as citizen in our ever changing societies. The rise of right- wing populism on the one and radicalisation on the other hand finds EDC with young people and youth work in a biased position between democratic competences development and preventing from anti-pluralist and anti-democratic temptation.
Specific objectives of the training are the following:
People: Bringing together educational practitioners from different fields;
Space: Designing a space of co-creation and active participation;
Topic: Developing and exchanging competences and experiences on specific areas of training;
Resources: Co-Creation of tangible resources as a result of seminars' activities;
Follow-up: Participants will implement what they have gained (methodology, tools and connections) in their local reality.
Who should apply?
In order to be considered eligible to apply for this seminar, you should come from Austria, Belgium, Bulgaria, Estonia, Germany, Greece, Hungary, Italy, Latvia, Portugal, Romania, Slovenia, or Spain. This seminar is designed for educational practitioners and youth workers dealing with digital citizenship, de-radicalisation, prevention work, global education or participation and active in the international youth, human rights and intercultural learning field. We believe in lifelong learning, entrepreneurship and personal development of youth workers, teachers, trainers, mentors, coaches and all educational practitioners together as a group, being participants again, facilitating reflection and reaching a better understanding of their work.
How to apply?
You can find more information about the application process on the following link: http://abroadship.org/training-couse-semifit-on-citizenship-education-werftpfuhl-germany/. Have in mind that the deadline for submitting the application form is 21st January 2019!
What are the participation fees? 
At DARE Network we believe Education opportunities must be accessible for all interested practitioners. Due to this we don't set a participation fee and allow those motivated and with the financial capacity to make a donation to the Network at the end of the event. Accommodation and food are fully covered by Erasmus+ funding. Travel reimbursement will be dealt after receiving all invoices according to Erasmus+ limit of 120 EUR for Belgium 270 EUR for Italy,  Slovenia, Austria, Bulgaria, Greece, Romania, Hungary, Estonia, Latvia and 350 EUR for Portugal and Spain.
If you have any inquiries about this training course, please contact SEMIFIT learning at semifit@learni.org.
We wish you success in the application process! 🙂