Training Course – Update to transnational – Spain
February 21, 2019

-

February 28, 2019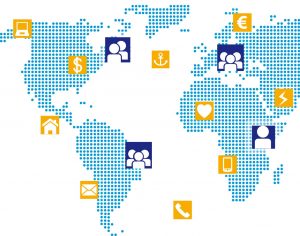 "Update to transnational" is a training course aiming at empowering young people to explore possibilities of setting up an international partnership and prepare a concept of transnational youth initiatives project.
Transnational Youth Initiative is a project within Key Action 2, Strategic Partnerships, in the framework of ERASMUS + Programme done by young people (13-30) in their local community and in cooperation with a group/organization from another country. The priority of this course is to promote the development of European projects and as far as it is possible to stimulate the participation and involvement in the society of young people through transnational youth initiatives in collaboration with partners or groups from other countries. The transnational youth initiatives offer a perfect frame for the young people to develop international projects.
Objectives are the following:
– To present the Erasmus+ Programme in the framework of European youth policies and strategies, focusing on transnational youth initiatives;
– To create a meeting for potential partners that would like to develop a transnational youth initiative through Erasmus+;
– To explore the added value of the European dimension and international cooperation of the youth initiatives on local level;
– To facilitate the acquisition by participants of communication, teamwork and project management skills of international activities and networking;
– To develop specific proposals for future projects of transnational youth initiatives.
 Who should apply? 
If you are interested in the topic of the training course and you come from Austria, Bulgaria, Former Yugoslav Republic of Macedonia, Germany, Greece, Italy, Latvia, Malta, Slovenia, or Spain, you are eligible to apply!
How to apply?
You can find more information about the application process on the following link: http://abroadship.org/training-course-update-to-transnational-padul-granada-spain/. The deadline for submitting the application form is 25th January 2019, so hurry up! 🙂
What are the participation fees? 
There's no participation fee from the host organisation, but your sending organisation can ask you a logistics fee to support their work. Accommodation, meals and training material will be provided by the hosting organisation with the Erasmus+ support. The travel costs will be reimbursed according to Erasmus+ guidelines:
Austria 360€
Bulgaria 360€
Germany 360€
Greece 360€
Italy 275€
FYROM 360€
Latvia 530€
Malta 275€
Slovenia 275€
Spain 0€.
If you have any inquiries about this training course, please contact Sara at theothereurope@gmail.com.
We wish you success in the application process! 🙂