Training course: The Art to Reflect – About meaningful reflection in training courses – Netherlands
February 26, 2019

-

March 1, 2019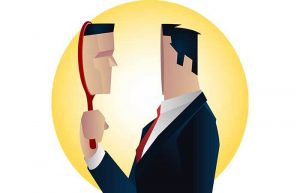 This trainer skills workshop (TSW) intends to expand trainers' toolkits with reflective approaches and to equip them with the skills to plan and implement reflection as part of the learning processes.
The Trainer Skills Workshop on the Art to Reflect will focus on:
– Practical skills to support participants with valuing and using reflection as an essential part of learning;
– Knowledge and Awareness of designing and delivering effective reflection sessions, adjusted to various learning environments and educational approaches;
– Supporting learners in reflective space and practice in the context of the European Training Strategy (ETS) – in the field of youth.
Participants will get the possibility to:
– Explore the competence area of "Learning to learn" in the ETS Competence Model for Trainers and its interconnectedness with other Competence areas;
– Share experiences and creative methods of individual and group reflection processes during training courses and related learning activities;
– Linking this reflective experience to participants' training practices;
– Experience a variety of individual reflection and reflection groups;
– Self-reflect: the trainer as learner (individual and within the team).
Trainer Skill Workshops (TSW) are offered twice a year as part of a strategic long-term cooperation between NAs and SALTO T&C RC, coordinating European training offers for trainers. It supports advanced trainers exploring a certain area of trainer work and related competences of the ETS Competence Model for Trainers. In the context of TSWs, advanced means that the trainer-learner has the capacity to reflect on their practice as a trainer. This also implies a capacity for [self] assessment. TARGET GROUP & TEAM OF TRAINERS *TSWs (https://www.salto-youth.net/rc/training-and-cooperation/trainercompetencedevelopment/trainer-skill-workshops/) are targeting trainers who already have a long-term experience with training in the field of youth. We do not wish to set a strict minimum number of years of experience or a number of training courses but rather focus on the need for applicants to have the capacity to reflect on their practice as trainers, which generally require several years of regular practice. The training activity is for trainers who wish to develop their competence with regard to particular areas/skills and transfer the learning to their youth work practice. 
Is there any participation fee?
This project is financed by the Erasmus+: Youth in Action Programme. Being selected for this course, all costs (accommodation, travel, visa, etc.) relevant to participation in the course will be covered by the NAs involved in this project – except a participation fee which varies from call to call and country to country. Please contact your Erasmus+: Youth in Action NA to learn more about the financial details, and how to arrange the booking of your travel tickets and the reimbursement of your travel expenses.
Who can participate? 
Participating countries: Eastern Partnership countries, Erasmus+: Youth in Action Programme countries, and Western Balkan countries.
How to apply?
For more information about how to apply, please visit: http://abroadship.org/training-course-the-art-to-reflect-about-meaningful-reflection-in-trainings-netherlands/.
What is the deadline? 
The deadline to apply is 10th December 2018. The date of selection of participants is 20th December 2018. 
If you have any inquiries about this training course, please contact Peter Pieters at erasmusplus@nji.nl
We are looking forward to your applications!