UBUNTU – International training on personal and social values – Czech Republic
June 16, 2019

-

June 22, 2019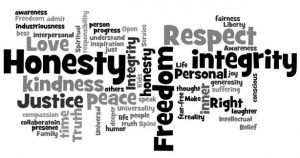 UBUNTU project promotes personal and social values in order to empower healthy humanity.
Ubuntu is an ancient code of ethics, referring to the 'humaneness' of the human spirit. It's about goodwill, generosity, dignity, reconciliation, a feeling of responsibility for each other's well-being, and solving problems together. It's a way of life that has held families and communities together for centuries.
Currently, values are something that we miss in our communities and it is time to explore them, develop them and live them in order to build strong and healthy relationships and well-being. In this one year project, participants (youth workers) adopt new skills, approaches and activities of UBUNTU educational program and they will present them back in their countries among young people and public.
Participants will also receive a guide book of UBUNTU that they can use for their lecturing purposes back home.It is said that Ubuntu is not limited to Africa – that it is part of our common humanity. This project will use UBUNTU as inspiration to bring positive change in our society (in different countries / cultures) and see practical results.
Who should apply?
This project provides a a training for youth workers who like to implement human and moral values in their work (not only) with young people. This Training Course is for 24 participants from Bulgaria, Croatia, Czech Republic, Greece, Lithuania, Portugal, Romania, Spain and recommended for youth workers, trainers, and youth leaders.
How to apply?
In order to apply, you should fill in the application form available through this link: https://www.salto-youth.net/tools/european-training-calendar/training/ubuntu-international-training-on-personal-and-social-values.8037/. The deadline for submitting the application form  is 2nd June 2019!
What are the participation fees?
This project is financed by Erasmus+ Youth in Action Programme. There is no participation fee. The hosting organisation of this offer will organise the accommodation and covers the costs for accommodation and food. Travel reimbursement will be done in accordance with:
Portugal – 360 EUR
Romania – 275 EUR
Spain – 275 EUR
Lithuania – 275 EUR
Croatia – 275 EUR
Bulgaria – 275 EUR
Greece – 275 EUR
Czech – 20 EUR.
If you have any inquiries about the training course, please contact Yambi at info@bampaburaschool.cz.
We wish you success in the application process! 🙂