Youth exchange "Colours"
August 30, 2018

-

September 8, 2018
Don't be afraid to show your true COLOURS! is a youth exchange bringing together 32 participants coming from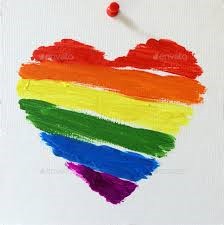 LGBT+ groups and not only, accompanied by 8 group leaders from Romania, Macedonia, Hungary, Poland, Greece, Belgium, Spain and France, for 8 days, between 31 Augsut 2018 – 07 September 2018 in Milcoveni village, Caras-Severin county, Romania.
The aim of this project is to break stereotypes and prejudice and to promote acceptance and inclusion of the LGBTQI groups in Europe, because we consider developing a feeling of tolerance is not enough, we want through this project to raise awareness about why acceptance should be the main word surrounding the LGBT+ community.
The project objectives are:
to create a safe environment, where 32 participants from 8 countries are free to express their own sexual identity during the project;
32 participants to better understand the specific of LGBT+groups, differences and similarities;
to identify the key factors increasing homophobia and trans-phobia in their countries and find innovative tools to fight it;
to enable the 32 participants to raise awareness about human rights regarding LGBT+ groups in their own communities; 5. to develop the civic spirit, initiative sense and organizational skills for 32 participants, in order to take action against LGBT+ discrimination in their countries.
The main methods used will be based on non-formal education activities such as: treasure hunt, presentations (oral, power point), flash mob, world cafe, forum theater, living library, story telling, role play, open space, facilitated discussions, public event – each one with specific exercises, aimed to fulfill the objectives proposed.
How to participate in this project?
Contact the sending NGO in your country, fill in the application form (they will provide you with the document), sign the participants contract and start the preparation phase, together with the selected group leader for your country.
If you still have any questions, the organization is more than happy to provide you with the information you need so please contact us via e-mail: youthvoluntari@yahoo.ro or youthvoluntari@gmail.com.
Contact person for this project is Laura Turcu, the coordinator of the project (+40746450594 turcu.laura13@yahoo.ro) and Mirsolea Ionut, vice president of Volunteering for All Association, in charge with logistics. (+40744423884, ionut2000_17@yahoo.com).