We are extremely happy to announce the issuance of the  News Bulletin January –June 2018: Y-PEER for Safety and Equality
Y-PEER News Bulletin is a visual content-based document, which reports and illustrates activities administered by Y-PEER network on an international level, as well as the national one.
The aim of the Bulletin is to enable network members and active Y-PEER members get acquainted and informed about various seminars, workshops, events and activism taking place within their own communities, along with those occurring within their geographical region and beyond
Y-PEER Network and PETRI Sofia team are grateful to all the national networks in Afghanistan, Albania, Armenia, Azerbaijan, Belarus, China, Egypt, Fiji, Georgia, Kazakhstan, Libya, Macedonia, Moldova, Morocco, Nepal, Philippines, Palestine, Turkey and Vietnam, regional centers, international coordinators and fellows for their kind contribution.
We are honored to work together, to grow and strengthen the network worldwide.
Please, kindly find the Bulletin above as  attached file or through this link https://goo.gl/CvJax7
Feel free to share and disseminate the bulletin with your members and partners. If you have any feedback we would be very pleased to hear it on e-mail: Petri.Bulgaria@gmail.com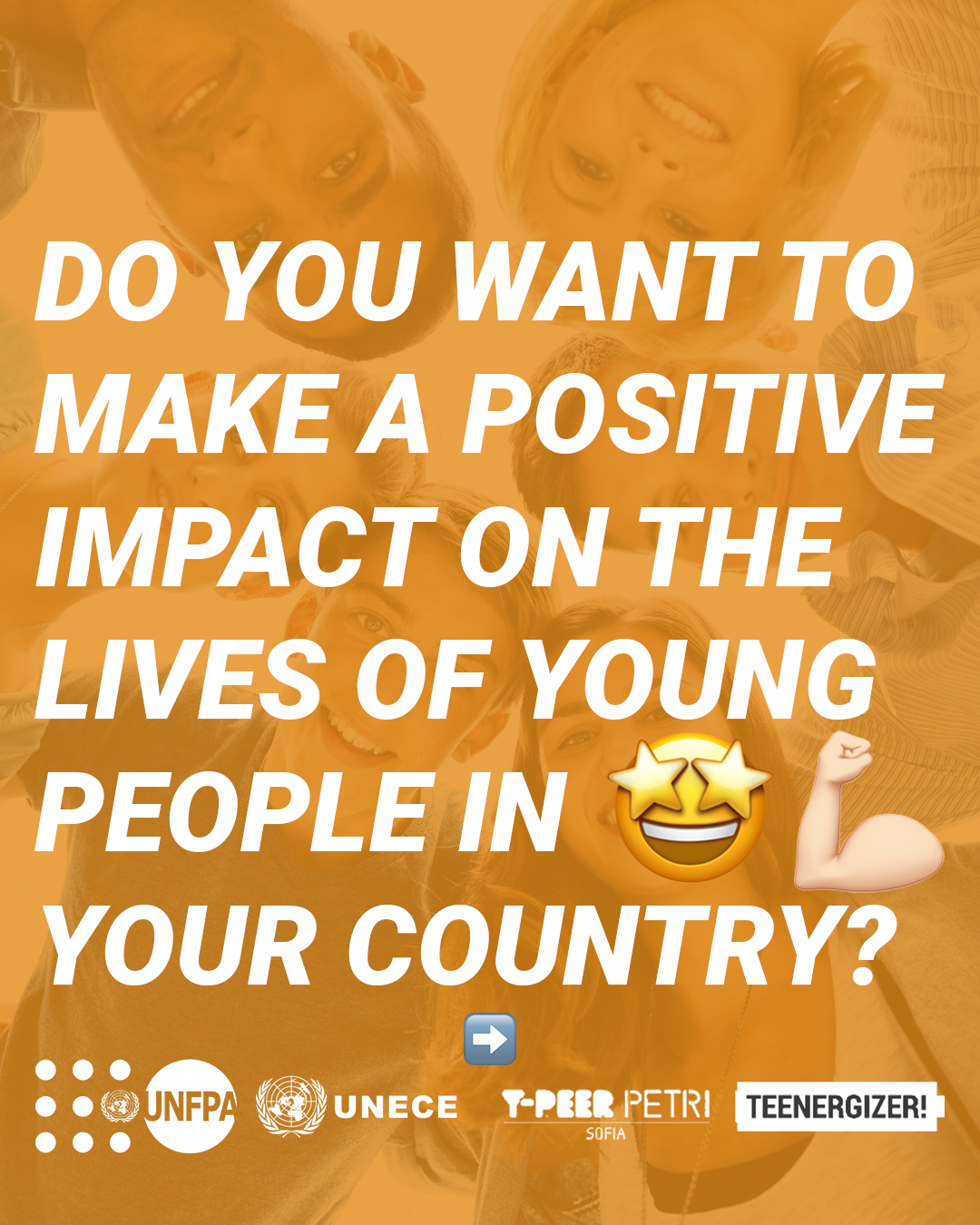 ICPD+25 Youth Dialogue is an online space where young activists can freely express their ideas and discuss on the topics of health, employment, education and youth civic engagement in preparation to the regional review of the implementation of the ICPD Program of Action in the UNECE Region*.
This is an unparalleled opportunity for young people to share best practices in advocacy with like-minded people. Their contributions on the platform will help influence the public debate in their countries and shape the conversation at the ICPD+25 Conference in Geneva on 1-2 October 2018.
The Conference is an important milestone on the regional youth agenda and will give young activists the chance to directly engage with high-level officials, representatives of civil society organizations and other key stakeholders.
We're aiming to fully support up to 10 young activists, among the most active on the platform, at the preparatory meetings for the ICPD+25 Conference.
*The UNECE region comprises 56 member States in Europe, North America and Asia: Albania, Andorra,
Armenia, Austria, Azerbaijan, Belarus, Belgium, Bosnia and Herzegovina, Bulgaria, Canada, Croatia, Cyprus,
Czech Republic, Denmark, Estonia, Finland, France, Georgia, Germany, Greece, Hungary, Iceland, Ireland,
Israel, Italy, Kazakhstan, Kyrgyzstan, Latvia, Liechtenstein, Lithuania, Luxembourg, Malta, Monaco,
Montenegro, Netherlands, Norway, Poland, Portugal, Republic of Moldova, Romania, Russian Federation, San
Marino, Serbia, Slovakia, Slovenia, Spain, Sweden, Switzerland, Tajikistan, the former Yugoslav Republic of
Macedonia, Turkey, Turkmenistan, Ukraine, United Kingdom of Great Britain and Northern Ireland, United
States of America, and Uzbekistan
Next year will mark the 25th anniversary of the ground-breaking International Conference on Population and Development (ICPD) held in Cairo in 1994, and of its Programme of Action. In preparation for this anniversary, the UNECE Regional Conference on Enabling Choices: Population Dynamics and Sustainable Development (1-2 October 2018 in Geneva) will assess progress and identify gaps in the implementation of the ICPD Programme of Action in the UNECE region.
Organized by UNECE and UNFPA, the Conference will focus on key actions for implementation and address the wider policy concerns related to:
• Population dynamics and sustainable development;
• Families, sexual and reproductive health over the life course; and
• Inequalities, social inclusion and rights.
The regional review and conference will also serve to strengthen linkages between the ICPD and the 2030 Agenda for Sustainable Development, enhance integration of population dynamics into development planning and reaffirm commitment to implementing the ICPD Programme of Action in the UNECE region.
A regional report covering trends and developments since the last review in 2013 will be presented and discussed at the Conference. The report and the Conference outcome, in form of a Rapporteurs' summary, will feed into the global review to take place at the 52nd session of the Commission on Population and Development (CPD) in 2019.
During the two-day conference, lessons learnt and good practices will be highlighted and the ways to address the persisting and emerging population issues discussed. The Conference will bring together about 200-250 representatives of governmental authorities, including high-level officials, academia and civil society organizations, national coordinating bodies on the Sustainable Development Goals (SDGs), as well as members of national parliaments and other stakeholders.
For more information please visit: http://www.unece.org/pau/icpd25