EU Call for Proposals: Cross-border Programme for Serbia & Bosnia and Herzegovina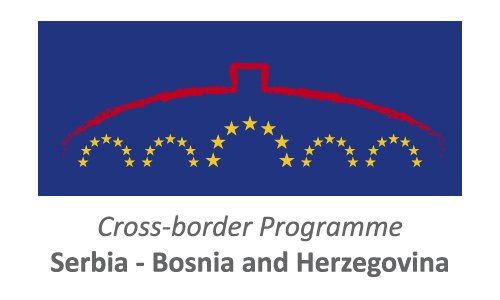 Deadline: 16 November 2017
The European Union (EU) is accepting proposals from eligible organisations for its Cross-border Programme Serbia– Bosnia and Herzegovina, 2014-2020 under the Instrument for Pre-accession Assistance (IPA II) allocations for 2014, 2015 and 2016.
Objectives
Improving Sustainable environment planning and promotion of biodiversity
Strengthening the cultural identity of the programme area
Priorities
Promoting employment, labour mobility, social and cultural inclusion across the border
Protecting the environment, promoting climate change adaptation and mitigation, risk prevention and management
Encouraging tourism and cultural and natural heritage
Grant Information
The overall indicative amount made available under this call for proposals is € 5.400.000,00.
Eligibility Criteria
In order to be eligible for a grant, the lead applicant must:

be a legal person and
be non-profit-making and
be effectively established in either Republic of Serbia and Bosnia and Herzegovina
be directly responsible for the preparation and management of the operations with the co-applicant(s) and affiliated entity(ies), not acting as an intermediary, and
be a specific type of institution or organisation such as:

Central, regional and local government units (ministries, municipalities, departments, agencies) with competencies/responsibilities in thye eligible area in the fields relevant to all (natural protection, water supply, waste water, solid waste management and maintenance and development of cultural and historical heritage)
Local tourist organisations
Civil society organisations
National Parks
Chambers of Commerce and Chambers of Crafts and Trades
Professional associations, and associations of SMEs
Formal and non-formal education and training institutions (e.g. primary schools, VET schools, Universities, etc.)
Research, development and innovation (RDI) institutions
Agencies for local or regional development
public utility companies
Cultural institutions such as museums, libraries, orchestras, etc.
Sport organizations

Potential applicants may not participate in calls for proposals or be awarded grants ifthey are in any of the situations
The lead applicant must declare that the lead applicant himself, the co-applicant(s) and affiliated entity(ies)are not in any of these situations.
The lead applicant must act with co-applicant(s) as specified hereafter.
How to Apply
The application procedure consists of two phases:

Concept notes
Full applications

In the first instance, only concept notes must be submitted for evaluation. Thereafter, lead applicants who have been pre-selected will be invited to submit a full application
For more information, please visit Europeaid and download the guidelines.