EVZ Call for Applications 2018: MEET UP! German-Ukrainian Youth Encounters
undamental democratic values ​​and international understanding.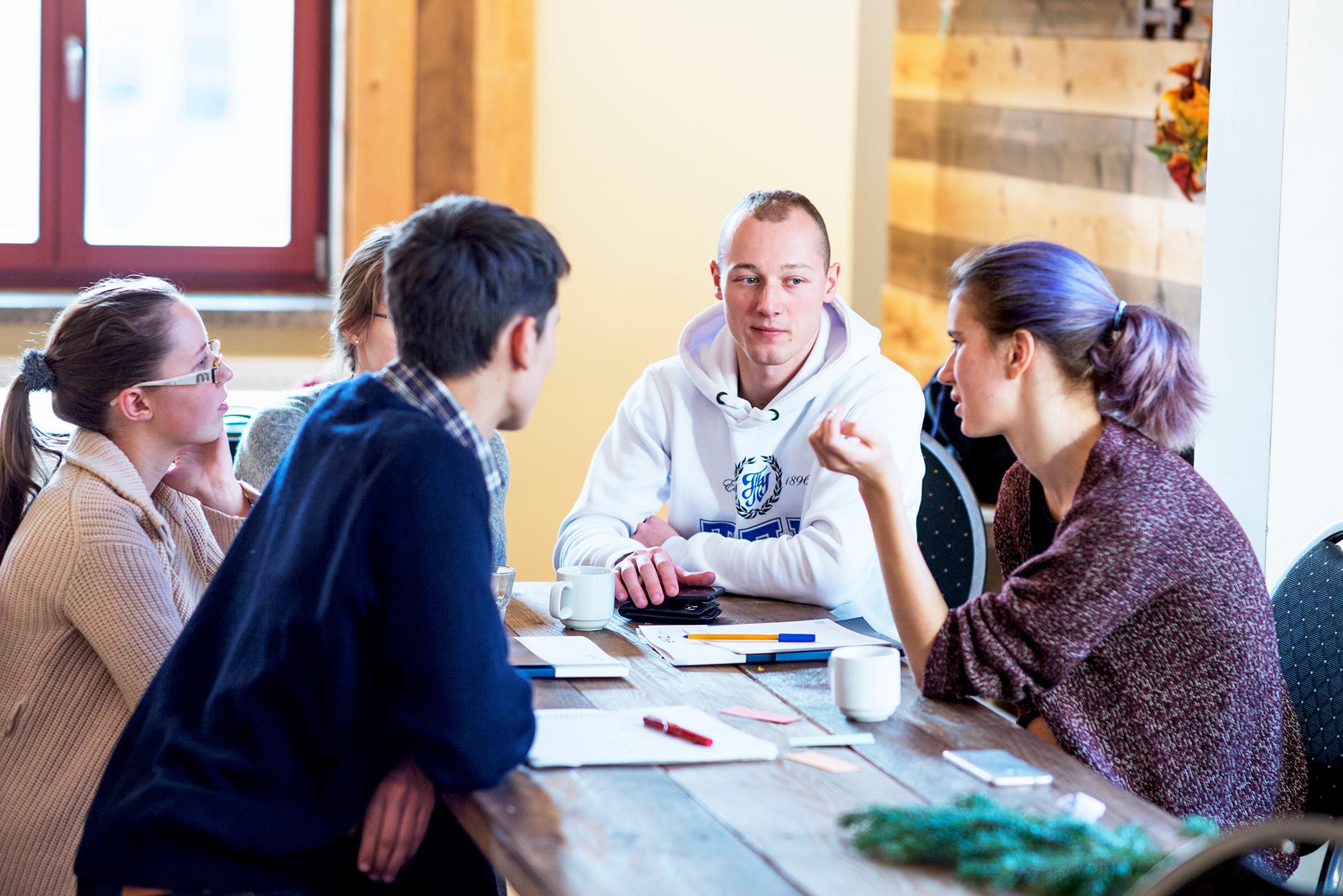 Deadline: 15 February 2018
The Foundation "Remembrance, Responsibility and Future" (EVZ) is seeking applications for its fundingprogram entitled "MEET UP! German-Ukrainian Youth Encounters" to intensify relations with Ukraine and to strengthen the commitment of young people from Germany and Ukraine for fundamental democratic values and international understanding.
EVZ supports projects with which young people in their environment want to bring about change. How can young people strengthen their social participation locally? How do you shape effective change in your neighborhoods and societies?
The focus of the meetings is the joint work on a project in the areas of historical-political education, German-Ukrainian relations, in human rights education, or eg environmental projects. Applicants can also choose media, musical or other creative forms such as theater projects, movies or websites, apps and networking meetings. Encouraged in this context are encounters of young artists, athletes or other professional groups.
Eligibility Criteria
Applicants may be natural or legal persons. Beneficiaries may only be legal entities such as educational institutions, schools, universities, associations and associations from Germany and Ukraine.
Participants in the projects can be teenagers and young adults between the ages of 16 and 35 from Germany, Ukraine and Russia. At least six and a maximum of 20 participants per country can be supported.
What will not be funded
German-Russian encounters without Ukrainian participants and Ukrainian-Russian encounters without German participants
Encounters among participants from one country only, e. g. Germany, Ukraine or Russia
Projects that have already started
Encounters that do not involve project work (e. g. visitor programmes, attendance at presentations or lectures, congresses, relief transports, humanitarian assistance, etc.)
How to Apply
Applicants can download the application form via given website.
For more information, please visit MEET UP! German-Ukrainian Youth Encounters.