Reconnection: physical theatre tools for youth workers – Turkey
August 25, 2019

-

September 4, 2019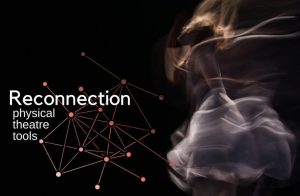 Reconnection focuses on how we can improve our performance in youth work by improving our non-verbal communication and performing skills.
Youth work is rewarding in many aspects. However, it requires hard work, commitment, creativity, and connection.  What we understand by 'connection' is your own connection with your body, mind, and language. By being aware of the mutual interconnectedness of these three and striving for their harmony, you can improve what you do and how you do it.
Would you like to join us to explore this harmony and to reconnect?
This project, "Reconnection: Physical theatre tools for youth workers" puts this on focus: how we can improve our performance in youth work by improving our non-verbal communication and performing skills. We are going to approach this through the tools of physical theatre. 
Our objectives:
develop communication skills through physical theatre;
develop performing skills;
enriching your toolkit by offering innovative activities that better responds to the needs of young people with fewer opportunities;
provide a platform for sharing best practices.
Who should apply to this TC?
This Training Course is for 35 participants from Bulgaria, Denmark, Greece, Hungary, Ireland, Italy, Latvia, Lithuania, Spain, Turkey, or United Kingdom, and is recommended for youth workers, trainers, youth leaders, youth project managers, youth policy makers, volunteering mentors, youth coaches, youth researchers.
How to apply?
In order to apply, please fill in the application form available on this link: http://trainings.salto-youth.net/8107. The deadline for submitting the application form is 7th July, so hurry up with your application! 😉
What are the participation fees?
They ask 50€ participants' contribution.
-Accommodation and food
Your accommodation and food is covered from 25 August evening to 4 September morning. If you decide to arrive earlier or stay longer, you are responsible to cover your costs for those days.
-Travel reimbursement 
Your travel costs will be reimbursed until the limit:
530€ for participants from Ireland;
360€ for participants from Denmark, Italy, Spain and the United Kingdom;
275€ for participants from Bulgaria, Greece, Hungary, Latvia and Lithuania;
20€ for participants from Turkey.
Reimbursement will be made after the training. We can only reimburse your travel expenses if you send all your e-tickets, e-invoices, e-boarding passes and e-receipts. If e-documents are not issued then originals are accepted. All documents need to be issued by the serving companies! We ask you to arrive not earlier than 2 days and leave not later than 2 days after the training, otherwise we cannot reimburse your travel costs.
Without these travelling costs cannot be reimbursed. Unfortunately we cannot reimburse taxis or first class tickets! If you are selected, you will receive more information about the travel reimbursement rules in the confirmation letter.
Please note that if you are coming from Ireland, Spain or the United Kingdom, you will need to apply before arrival for an e-visa! Your visa costs will be reimbursed up to 25€.
If you are coming from Bulgaria, Denmark, Greece, Hungary, Italy, Latvia or Lithuania, you most probably will have to hold a passport which is valid for a certain time also after your arrival to Turkey.
If you have any questions, please contact  Marietta Balázs at reconnection.tc@gmail.com.
We wish you success in the application process!