Training Course – MENTORING TRAINING COURSE – Czech Republic
March 7, 2019

-

March 12, 2019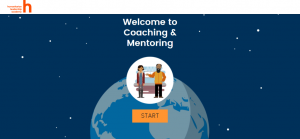 Mentoring is a training about sharing best practices of EVS volunteers mentoring and empowerment of mentors themselves.
You just came back from your EVS and you want to help volunteers in your country? You never had an EVS experience but you would like to practice some English and help foreigners discovering your life and city ?
There are many reasons to become an EVS mentor, but you can sometimes fear not to have the right skills. Participating in our Mentoring Training Course is a great opportunity for you to spend 4 days in Czech Republic, meeting other future mentors and learn in an informal way how to guide volunteers through their EVS adventure and how to share with them your own experience.
What are the objectives of this training course?
– To prepare mentor for his/her role of guide in learning;
– To prepare mentors for most of the possible situations in dealing with volunteer;
– To train mentors to hone their competences;
– To clarify issues around ESC and Erasmus+ programmes in order to give them broader orientation in the topic;
– To share best practices and practical advice.
Who should apply? 
If you are a young person (18-30 years old) coming from any of the Erasmus+: Youth in Action Programme countries, you are eligible to apply!
How to apply?
You can find more information about the application process on the following link: http://abroadship.org/training-course-mentoring-training-course-hradec-kralove-czech-republic/. The deadline for submitting the application form is 1st February 2019!
What are the participation costs?
There is no participation fee! Accommodation and food (full board  – breakfast, 2x coffee breaks, lunch, dinner) will be fully covered by the organizers. The  limit for  the travel  expenses is according to the Erasmus+ guide,  depending  on  the particular distance. 85% of these travel  costs  will  be reimbursed  according  to the  rules of Complementary Activities within Strategic EVS. The participants will co-finance 15% of the travel expenses.
If you have any inquiries about this training course, please contact Jana Pultarova at volunteer.kuro@gmail.com.
We wish you success in the application process!