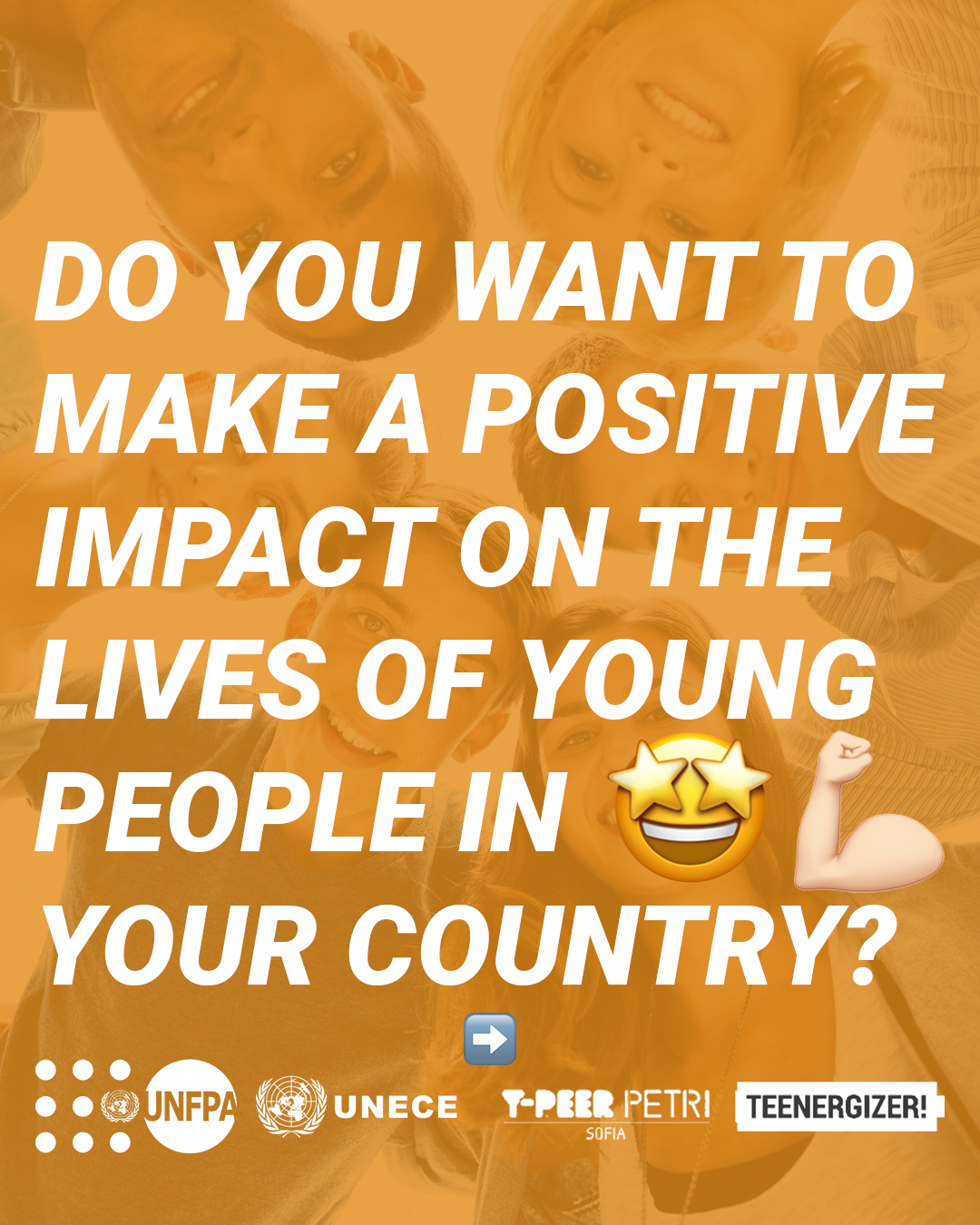 ICPD+25 Youth Dialogue is an online space where young activists can freely express their ideas and discuss on the topics of health, employment, education and youth civic engagement in preparation to the regional review of the implementation of the ICPD Program of Action in the UNECE Region*.
This is an unparalleled opportunity for young people to share best practices in advocacy with like-minded people. Their contributions on the platform will help influence the public debate in their countries and shape the conversation at the ICPD+25 Conference in Geneva on 1-2 October 2018.
The Conference is an important milestone on the regional youth agenda and will give young activists the chance to directly engage with high-level officials, representatives of civil society organizations and other key stakeholders.
We're aiming to fully support up to 10 young activists, among the most active on the platform, at the preparatory meetings for the ICPD+25 Conference.
*The UNECE region comprises 56 member States in Europe, North America and Asia: Albania, Andorra,
Armenia, Austria, Azerbaijan, Belarus, Belgium, Bosnia and Herzegovina, Bulgaria, Canada, Croatia, Cyprus,
Czech Republic, Denmark, Estonia, Finland, France, Georgia, Germany, Greece, Hungary, Iceland, Ireland,
Israel, Italy, Kazakhstan, Kyrgyzstan, Latvia, Liechtenstein, Lithuania, Luxembourg, Malta, Monaco,
Montenegro, Netherlands, Norway, Poland, Portugal, Republic of Moldova, Romania, Russian Federation, San
Marino, Serbia, Slovakia, Slovenia, Spain, Sweden, Switzerland, Tajikistan, the former Yugoslav Republic of
Macedonia, Turkey, Turkmenistan, Ukraine, United Kingdom of Great Britain and Northern Ireland, United
States of America, and Uzbekistan