On the 26th of July, 2017, Russian human rights defender and SRHR activist, Evdokia Romanova, received a phone call from a police officer who asked her to come to her local police station in Samara to submit a witness testimony. Evdokia did not recognise the name of the person for whom she was supposed to submit this testimony, and this immediately put her on guard. However, despite her concerns and the warnings of her friends and colleagues, she decided to go to the station.
'I talked to my organisation about it and they told me that in no way should I go to the police station and that I should only go with a lawyer, but i was also thinking – am I getting so paranoid that any call from the police should be viewed as harassment?'
In Russia, it is common for police authorities to call people into stations under the pretext of requesting their cooperation with some banal police proceedings, only to then present them with charges for a more serious offense. Such police tactics are especially common in the case of activists, and such a tactic was used against Evdokia. At the police station, she was informed that she faced investigation for violation of Article 6.21 of the Code of Administrative Offenses (propaganda of nontraditional sexual relationships by using social networks and Internet), which is punishable by a fine of up to 100'000 rubles, (5 months of an average salary).
At the police station, Evdokia was intimidated by three police officers, who asked her questions about her partner, his Austrian citizenship and his reasons for being in Russia; questions about her personal life that they should not have known and that could only have served to frighten her. She was asked to sign the case protocol (charge sheet), and was prevented from viewing her case materials until her lawyer intervened. However, even when she was granted access to the materials, her reading time was cut short, and at the time of interview, she was still unsure of the exact accusations against her.
I had limited time to view the case materials because then, one of the people in the room – who I didn't know, he didn't call his name – he just took the case materials from my hand and just threw it at the other police officer and said: You should not show her this! Why are you showing her?
When SpeakActChange spoke to Evdokia, she was markedly positive in spite of the intimidation that she had faced and the injustice that she still has yet to confront. She demonstrated that remarkable ability of some who always feel lucky no matter what their circumstances may be. She compared her situation to others, who are worse off, and throughout our conversation would say things like 'at least it (homosexuality) is not criminalised,' or she would refer to the bravery of activists that she had met from countries like Uganda where same-sex conduct is criminalized and LGBTQI+ people are widely persecuted. These people motivated her. For although Russian law was restrictive, and getting worse, it was still more liberal than other countries.
Indeed, even within her own country she counted herself as lucky, expressing gratitude for the support that she had received from the international community to resist the charges against her.  She said that the experience has served to inspire her about the global society that she is a part of, and the sense of solidarity that it fosters. Indeed, she was quick to point out that her ability to challenge her charges has been facilitated by her experience as an activist and that a regular citizen, without connections to international organisations for example, would have found resistance far more difficult.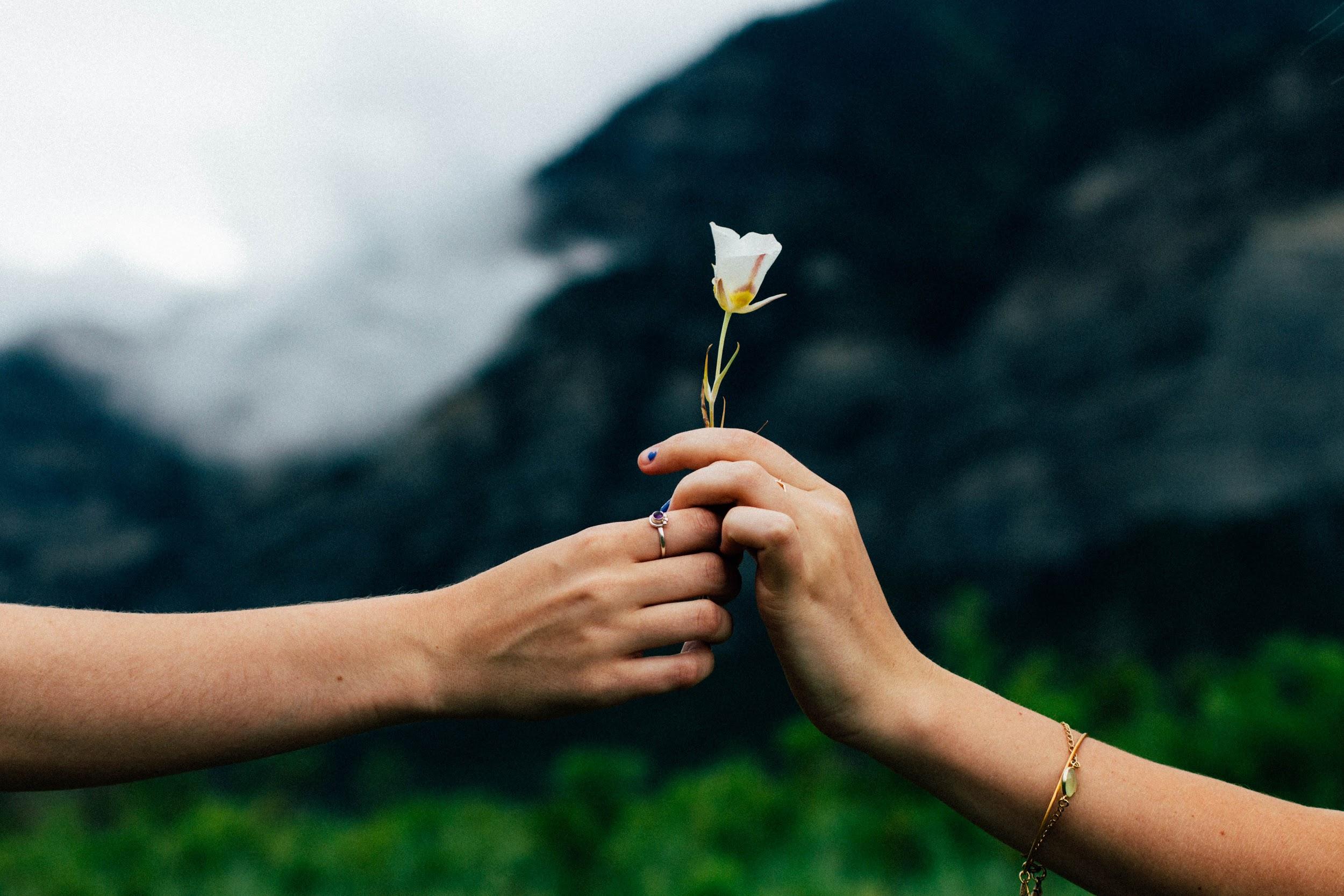 It must be noted that there are many, many holes in the case that is being taken against Evdokia, all of which she listed, in tone that was verging on the bemused. Firstly, there is the fact that she was not living in Russia when she posted either of the articles that form the basis of the charges against her (one, on the subject of LGBTQI rights in Russia, the other about the restrictive abortion legislation in Ireland and how this clashes with recent gains made in the field of LGBQTI rights there). Secondly, is the fact that her Facebook profile is closed and cannot (should not) be accessed by those whom she has not authorised. Thirdly, both articles were written in English and, as she pointed out only 5% of Russians are able to read English, and this would undoubtedly be lower if modified to focus only on minors, which is the bracket that the gay propaganda law is designed to 'protect.'
'I saw that they were basing the case on Facebook posts from 2015 / 2016, and one of the Facebook posts was talking about gay marriage in Ireland where abortion is still illegal, while the other was talking about the violence that teenagers are facing in Russia due to their sexual orientation and gender identity.'
Taking these discrepancies into account, it is easy to see how Evdokia would be outraged by the case against her, but her reaction was far more interesting; instead she described Russian law as odd, or irrational – the way somebody might refer to a relative who is prone to flying off the handle from time to time. Hers was an attitude less of outrage and more of determination, to continue fighting for what she believes in in spite of the endless barriers that are put in her way. At no point did she seem upset by what was happening in Russia, rather, she demonstrated unflinching resolve.
She is committed to the fight for LGBTQI rights and SRHR and is currently working for the NGO, Avers, which focuses on LGBTQI rights in Russia. She is also a member of the Youth Coalition for Sexual and Reproductive Rights, and in fact, her membership of the coalition is itself one of the reasons that she is being charged with gay propaganda.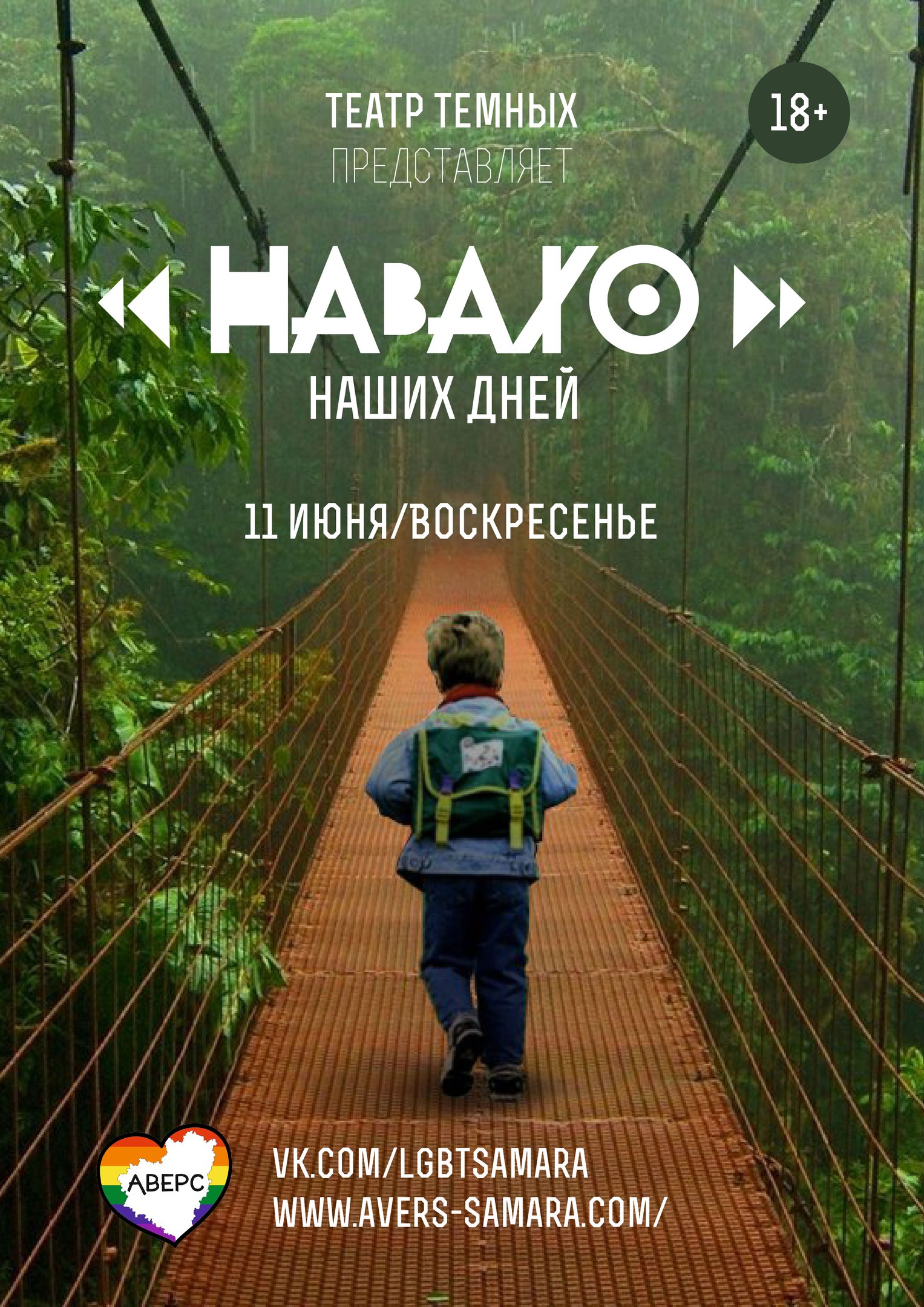 Promotional banner for a theatre performance by Avers
One of the focuses of her work with these organisations is HIV prevention, where NGOs have been forced to bridge the gaps of government response to the continued HIV epidemic in Russia. Certainly, there are some government funded initiatives, such as the AIDS center, but these tend not to target young or LGBTQI people and are largely focused on advocating for abstinence as the primary means for HIV prevention. Such a tactic has been proven time and time again to be ineffective. Most people who decide to abstain from sex do not intend to so forever, and it means that they know little about safe sex when they do become sexually active.  Furthermore, those who abstain from sex are generally unaware of the health risks involved in oral sex, and this again increases the likelihood that they may contract STIs, such as HIV. According to Evdokia, these problems are magnified by the limited interest of the Russian population in HIV and its prevention, a startling complacency when you consider that the rate of sexually transmitted infections in Russia is about 100 times higher than in Western Europe.[1]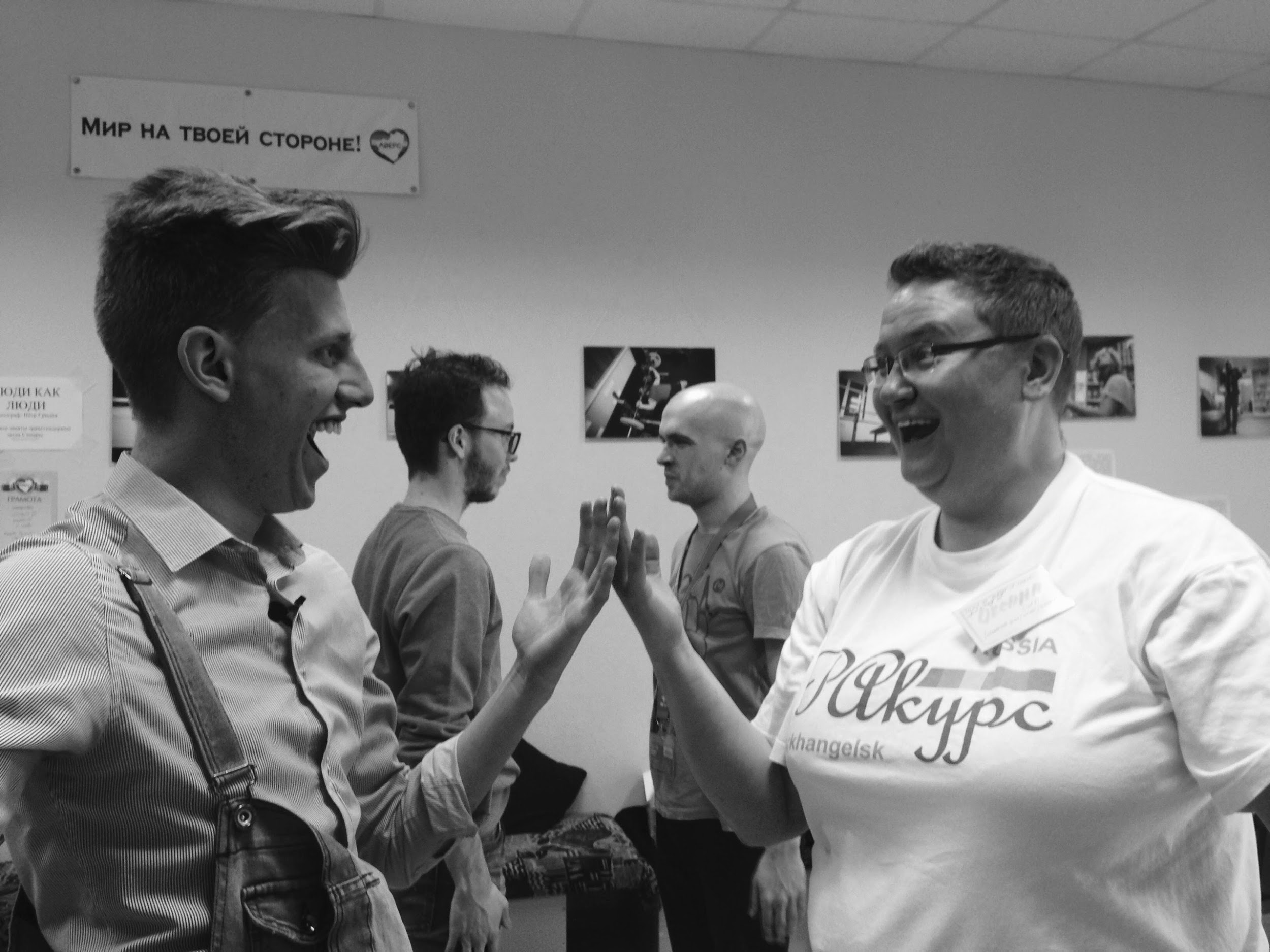 Photo from a theatre group that Evdokia led to address HIV-related issues
Despite the severe issues faced by LGBQTI activists in Russia – both in the problems that they are targeting, and the multiple challenges they face in carrying out their work, Evdokia and, seemingly, her colleagues have succeeded in protecting their (dark) sense of humour. She described the reaction of one of her colleagues at Avers upon hearing that she was facing charges for gay propaganda. This particular colleague is known to go on one-man protests, and is continually posting things about LGBTQI+ rights on social media. When he heard of her case, he expressed outrage that she should face charges when his many years of resistance had led to nothing but a few visits by the authorities to his mother's house (and multiple meetings on the streets with no state protection).
'What the h**l why did they press the charges against you? I'm doing all this s**t and nobody is pressing charges against me!'
Indeed, the attitude of Evdokia, and, seemingly, her colleagues, towards the authorities, was characterized by what might be described as an 'if-you-didn't laugh-you-cry' attitude. As a passing remark, she explained that the parliament were on holiday at the moment so there was relative tranquility in Russia 'but when they come back from vacation you don't know what steps they will take.' 
This remark epitomizes life in Russia at the moment –  the uncertainty of the political atmosphere and the speed with which new, restrictive legislation can be adopted. Between 2012 and the present day, several laws have been passed which seek to curtail the freedoms of Russian citizens. Among these are: the 2012 "foreign agents" law which vilifies organisations that receive foreign funding, then the aforementioned 'gay propaganda law' (2013) which bans dissemination of information about so-called "nontraditional sexual relations," the "offending the feelings of religious believers" law, and the 2014 "Bloggers' Law" which makes registration with The Federal Service for Supervision of Communication (Roskomnadzor) obligatory for all Russian bloggers with more than 3,000 unique visits per day.[2]
Indeed, the case against Evdokia is highly linked with the current state of digital surveillance in Russia, which is problematic to say the least. While there is limited data on the actual extent of  Russian interference in citizens' internet use current laws such as the 'Bloggers Law' authorize the state to engage in a high level of monitoring of online content. Evdokia herself suggested that police knowledge of her partner and other personal details may have come from them having accessed her messages.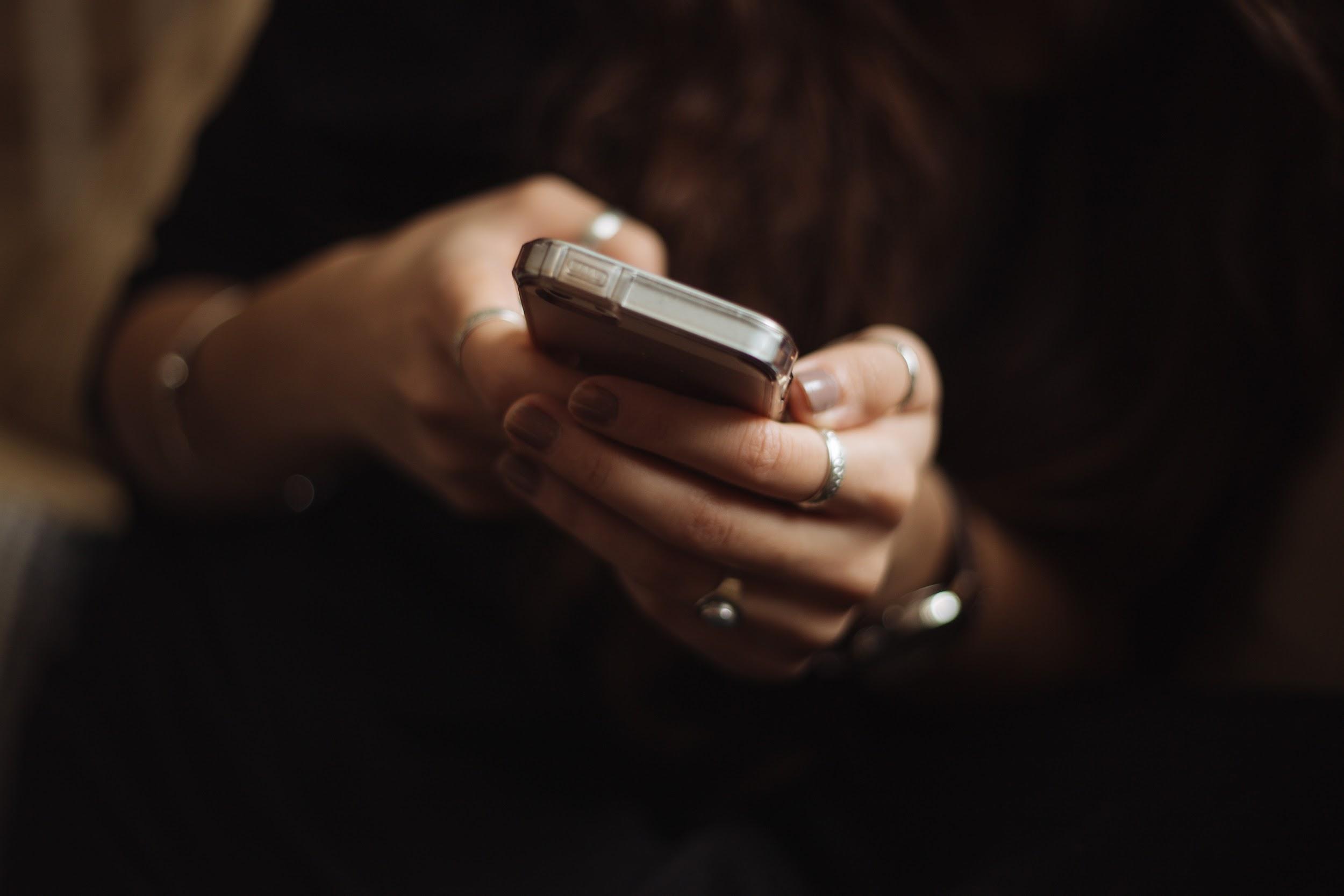 Last year, two laws seeking to expand state powers to monitor online communication were thrown out, however, according to Evdokia, one can never be sure that they will be written off for good. These laws included provisions to ban social networks among adolescents and to prohibit the use of applications such as whatsapp and Telegram. Banning the latter is largely related to the recent terrorist attack in St. Petersburg where attackers used telegram to organise the attack. The the party line is that state exclusion from the monitoring of encrypted data prevented the authorities from stopping the attack and this is why these media need to be shut down.
Added to this, are the limitations imposed on freedom of assembly in Russia. Evdokia's organisation, Avers, has been affected by such restrictions and are now limited to staging protests either inside their own offices or right outside the office building. Although Evdokia and I laughed at this as she described it, the chilling effect that such legislation has on freedom of speech and expression is far-reaching and severe.
But in spite of all of this, Evdokia continues her work, seemingly unfazed, or even, emboldened. Her manner of speaking was peppered with phrases like 'it's so weird' or 'it was really strange' and a geniality that could easily be misperceived as naivety was it not for the work that she does and the charges she is currently facing.
She would use mild words to describe horrible occurrences such as the fact that her photo had been released to the public following her interrogation, and that people were commenting online about how she should be murdered or burnt for what she had done.
'It's interesting that these people don't know anything about me but they still hate me so much.'
And although she said that she was afraid of these people the tone of her voice said otherwise.
As of yet, there have been no further developments to the case, apart from news that her judge will be female, a worrying prospect in Russia where women with power represent the most conservative group of society. Evdokia will face trial on the18th of September at 10.30 am, but until that point, Evdokia will continue to work and to inspire people with her resolve, her humour and above all, her unabashed optimism in the face of repression and discrimination.
To find out more about Avers use of theatre in LGBTQI activism, click here. (In Russian language).
[1] Closing The Gap On Sexual And Reproductive Health And Rights In The Enlarged European Union/ASTRA
[2]Online and On All Fronts Russia's Assault on Freedom of Expression/HRW