 The United Nations' International Mother Language Day annually celebrates language diversity and variety worldwide on February 21. It also remembers events such as the killing of four students on February 21, 1952, because they campaigned to officially use their mother language, Bengali, in Bangladesh.
International […]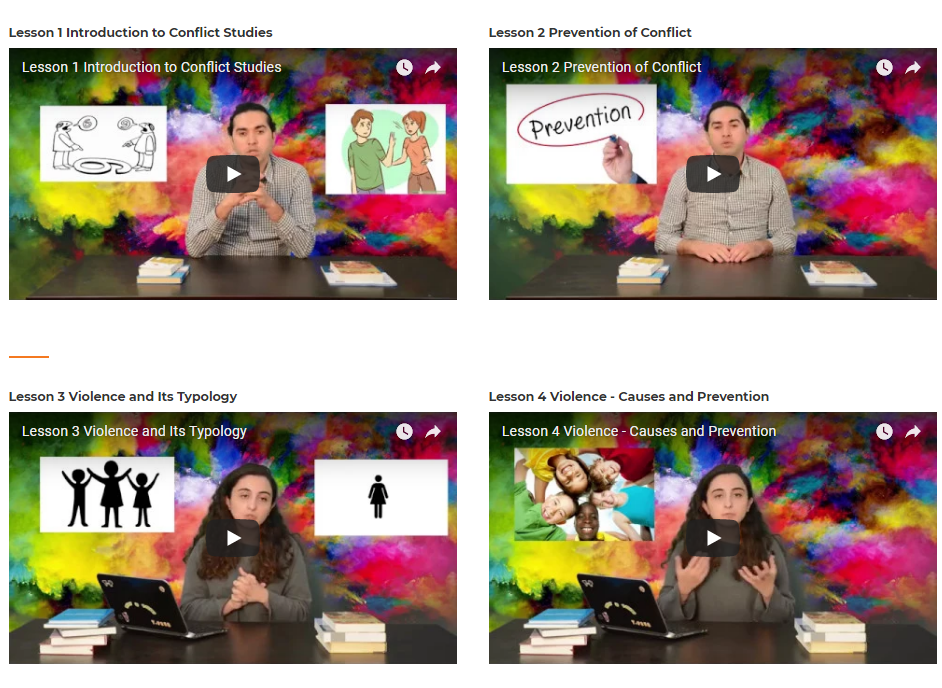 The International Institute for Youth Development PETRI – Sofia just launched the online course on the role of young people in peacebuilding, conflict resolution, and violent extremism prevention. The project is supported by UNFPA EECARO.
The online course aims to provide knowledge and […]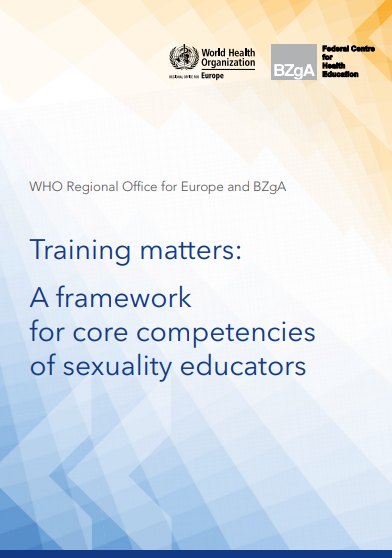 This framework focuses on sexuality educators and the competencies they should have, or develop, in order to conduct sexuality education. Educators'
competencies in the areas of attitudes, skills and knowledge are taken into account and described in detail […]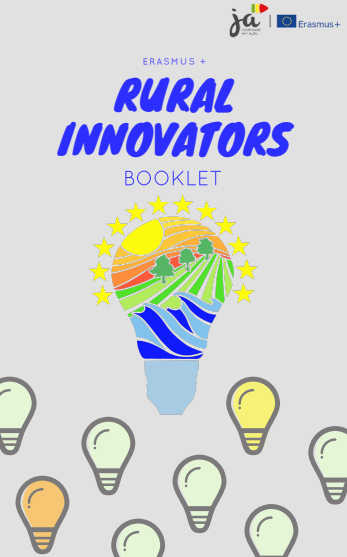 The content of this booklet is:
Profiling your organisation;
Developing the organisation;
The role of the rural youth worker;
Basics of project management;
Follow-up, dissemination and exploitation od results;
Participate in someone else's project first;
Money for international rural youth projects;
Money for international (rural) youth projects;
Involve […]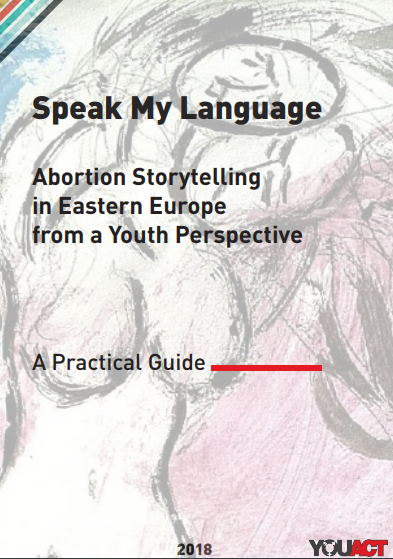 Speak-My-Language-Abortion-Storytelling-in-Eastern-Europe-from-a-Youth-Perspective
The practical guidelines on abortion storytelling as a tool and technique to combat abortion stigma has been developed by YouAct – European Youth Network on Sexual and Reproductive Rights. This practical guidelines document was created to complement the first toolkit, […]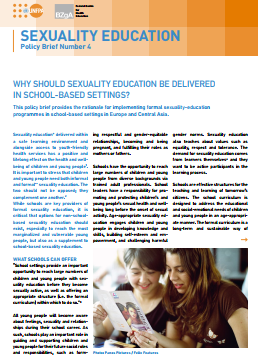 PB-3-4-on-Sexuality-Education
The Federal Centre for Health Education (BZgA) in Germany and the United Nations Population Fund (UNFPA), Regional Office for Eastern Europe and Central Asia jointly developed a series of policy briefs on sexuality education.
The first two issues published in […]
Assaults on women's reproductive health & rights take many forms in Europe today. Barriers to safe abortion care are among the most problematic.
Sexual and reproductive rights are human rights. Governments have very clear obligation under international human right law to respect these rights. However, women in Europe still have these […]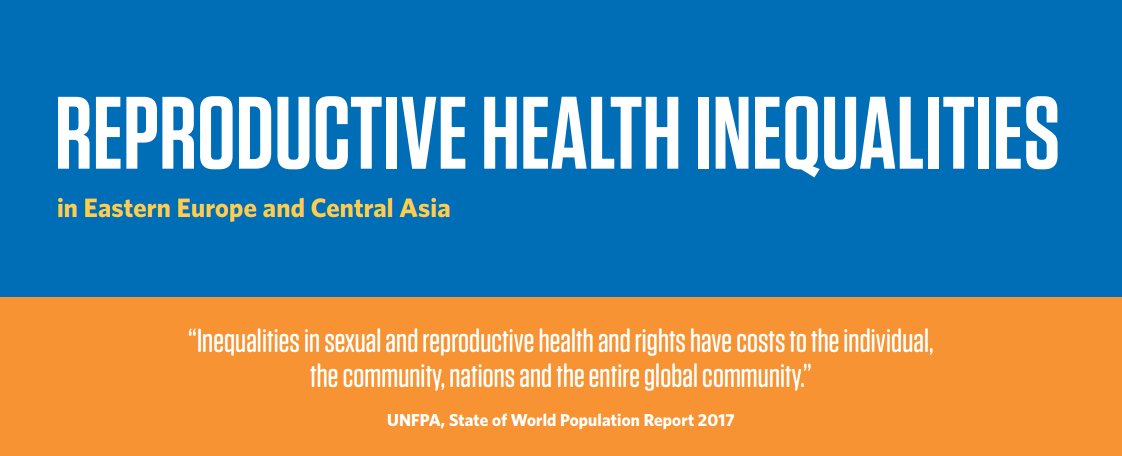 This data sheet provides a few snapshots of reproductive health and gender inequalities in Eastern Europe and Central Asia. It supplements UNFPA's 2017 State of World Population Report.
http://eeca.unfpa.org/node/28117
Literature-review-young-people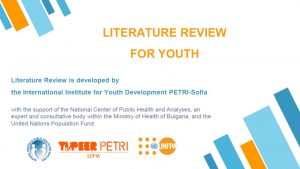 The Literature Review was developed by the International Institute for Youth Development PETRI-Sofia, and it contains resources (manuals, toolkits, guidelines, reports, fact sheets, case studies, articles, publications, policy briefs) that can be used by youth advocates when tackling issues such […]
Training of trainers in youth work as a preventive practice Training Course 8-11 August 2018 | Sibiu, Romania The major aim of this training course is to train trainers to contribute to the improvement of quality youth work in Council of Europe countries, with a particular focus on working with […]
Find out more
Deadline: 17 April 2018 Applications are open for the Mama Cash's 2018 Grant program with an aim to support ambitious feminist and women's rights organisations and initiatives led by and for women, girls and trans people. Mama Cash supports women, girls and trans people who fight for their rights. Activists who […]
Find out more
PlanetRomeo Foundation is seeking applications to provide funding up to € 5,000 to grassroots emerging LGBTI projects and initiatives, with a focus on achieving societal change in order to improve the position of LGBTI people throughout the world, with an emphasis on the most disadvantaged regions and communities. The Foundation […]
Find out more
Social entrepreneurship for change Training Course 21-29 July 2018 | Sleepy Lion Hostel, Leipzig, Germany The training course will increase the quality of youth work services for migrants and refugees by equipping youth workers with competencies necessary for development of social entrepreneurship ideas and projects. Due to the current political […]
Find out more
Deadline: 1 April 2018 Applications are open for Fast Forward's accelerator program that provides training, mentorship, and funding to tech nonprofits. Working at the intersection of social impact and tech, Fast Forward runs several programs including a summer accelerator designed exclusively for tech nonprofits. Organizations selected receive mentorship, training, and capital. Fast Forward fosters a supportive […]
Find out more
Deadline: 9 March 2018 The U.S. Embassy has announced that nominations are now being accepted for the 2018 Ambassador's Woman of Courage Award. The Woman of Courage Award honors women who are making history in their countries and communities through their work to better their societies, to fight discrimination or strife, and to help […]
Find out more
Training Course 9-14 May 2018 | Hollókő, Hungary Improvisational theatre is like an exciting game: we playfully experiment with partners, our creativity can soar and mistakes are welcomed. Impro exercises are often perceived as fun games and energisers. Improvisational theatre is a more complex non-formal educational methodology than a series […]
Find out more
The Commonwealth Youth Sport for Development and Peace Network is recruiting new members to join our Steering Committee. The Commonwealth Youth for Sport for Development and Peace (CYSDP) Network is the leading and driving voice, for youth in the Commonwealth, towards promoting best practices in Sport for Development and Peace. […]
Find out more
Training Course 9-23 July 2018 | Homade (Brivezac), France "Our Mask" invites 24 educators, youth workers and artists to exchange and develop educational tools using mask, storytelling, theater and social circus to provide a safe space for youngsters to foster understanding, inclusion and community building. "Our Mask" aims to involve […]
Find out more
UG Zasto ne (CA Why Not) from Bosnia and Herzegovina, on behalf of the Accountability, Technology and Institutional Openness Network in South-East Europe (ACTION SEE) has announced the 4th Annual International Fellowship Program for the year 2018. The program aims to provide leaders of civil society organizations/groups from the MENA region an opportunity to learn and exchange […]
Find out more
Speak Act Change
does not have any friends yet.