Y-PEER, the Youth Peer Education Network, becomes more and more popular in Turkmenistan by virtue of Y-PEER volunteers' efforts in advocacy for peer education in the promotion of youth health, an effort which is supported by the UNFPA and national partners – the Ministry of Education of Turkmenistan and the Youth Organization of Turkmenistan.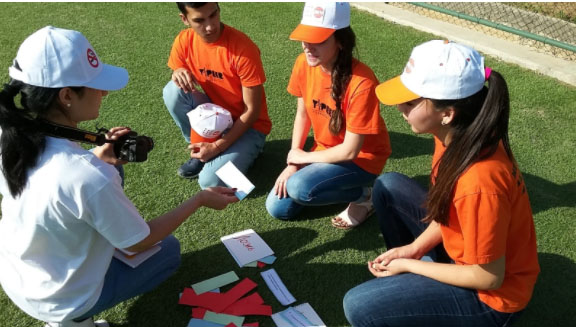 In 2011, within the framework of the project "Increasing access of young people to reproductive health education" the Youth Organization of Turkmenistan named after Magtymguly with support of the United Nations Population Fund (UNFPA) established two Y-PEER Centers in the cities of Ashgabat and Mary.
The Y-PEER Centers' activities are aimed at securing access to comprehensive knowledge on reproductive health (RH) and gender equality using a peer-based approach. We aim to promote healthy lifestyle, gender equality, and youth participation throughout the world employing "Peer To Peer" techniques. The "Peer To Peer" principle has proven to be very effective in reproductive health education, because it creates a comfortable atmosphere where young people can learn important information from skilled volunteers, who are also their age. Fortunately, through extensive advocacy on the behalf of Turkmen youth, another Y-PEER center was established this year. However, the necessity for opening such Y-PEER centers in other velayats is in our advocacy plans for the future.
In order to improve youth knowledge of reproductive health, this year, Y-PEER Turkmenistan held informational-educational campaigns in various summer camps (Geokdere and Awaza). These campaigns have allowed access to qualitative information on reproductive health (RH) for some of the most vulnerable youth and adolescents from regions where there are no Y-PEER centers. Thus, this summer season approximately 6,000 adolescents and young people received mini-sessions on reproductive health, family planning, STI-prevention and gender.
Y-PEER Turkmenistan has also participated in various international trainings in Bulgaria, Jordan, Kazakhstan, and Iran. The volunteers who took part have acquired great skills on RH, HIV and leadership; furthermore, these trainings helped the volunteers to broaden their world outlook and to become more tolerant and open-minded to different cultures.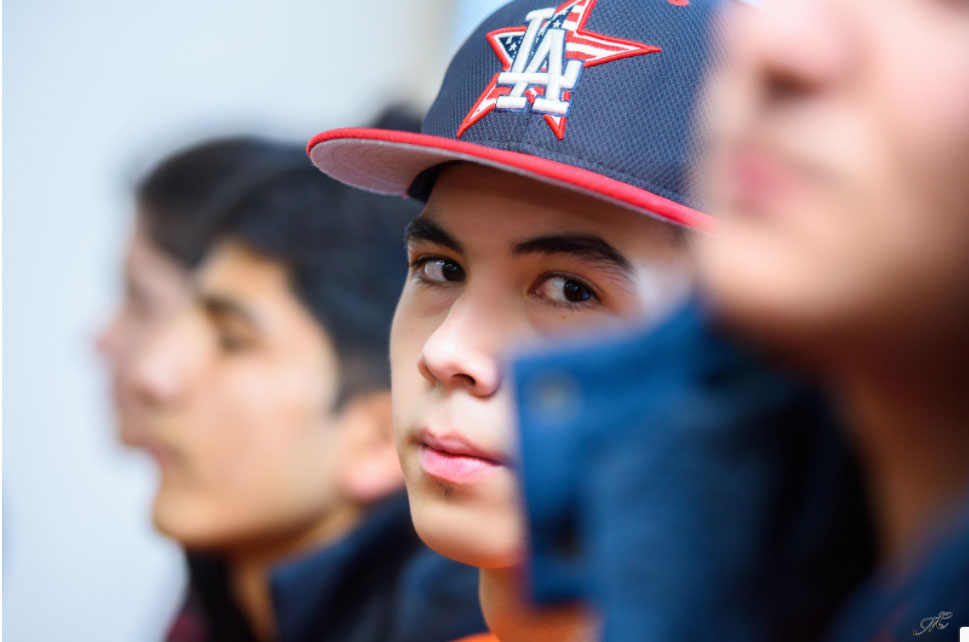 Recently our coordinator participated in the 8th International Conference on "Insights into Development" where her "Best Story" won the CSO New Vision Award. These kinds of achievements give other Y-PEERians strong motivation to work, because they see that our efforts are recognised on a global level.
Y-PEER volunteers have participated in various national events as well. For instance, in 2013, Y-PEER volunteers took part in the development of the Law on Youth Policy of Turkmenistan with support from the UNFPA. The UNFPA has provided a platform for young people and adolescents so that their voices can be heard in the development of youth policies including this law. The good practices of Y-PEER volunteers was also noted during the development of the Law on Volunteerism in Turkmenistan, the development of which YPEERians took part in, again with the support of the UNFPA.
In August 2015 Y-PEER volunteers formed part of a historical event in our country. The Executive Director of UNFPA Dr. Babatunde Osetemikhin came on an official visit to our country. Two of our volunteers shared a presentation in Turkmen and English, and they shared a discussion on diverse and exciting themes. Finally, it would not do to go without mentioning our Annual Review meeting with the UNFPA and government of Turkmenistan, where Y-PEER volunteers make an annual presentation on the work they have conducted throughout the year. During that presentation, volunteers raise their concerns and the lessons they have learnt in front of a wide audience which includes government and non government representatives, along with UN agency staff members.
Our extensive experience in national and international conferences and events therefore serves to highlight our expertise in the field of advocacy. However, Y-PEER volunteers are also talented in other ways, namely, in the creative sense. At city events, dedicated to campaigns against smoking and drugs, for example,. Y PEER volunteers conducted thematic sessions, but they also read poems, played different musical instruments, sang songs, and danced. And as a culmination to the citywide events, they performed a spectacular flash mob, which stayed long in the hearts of our audience and has succeeded in attracting new volunteers.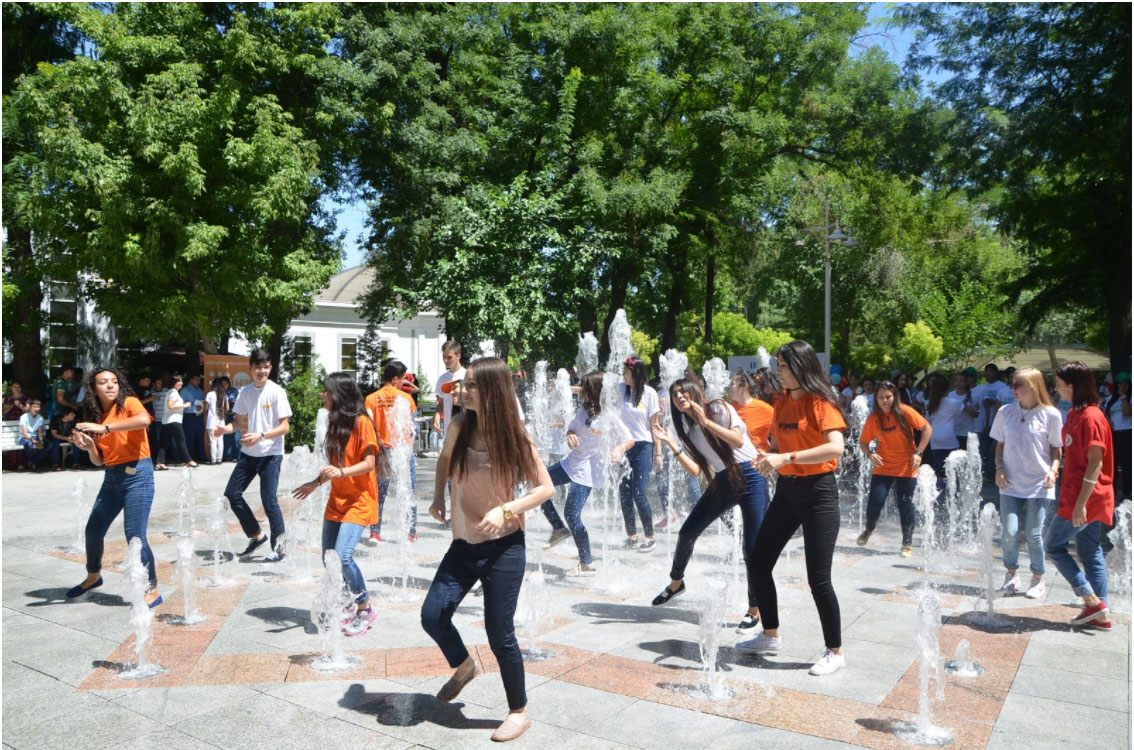 Of course, as is the case for any youth network, and especially one that works on reproductive health, Y-PEER in Turkmenistan is faced by many challenges. One of the greatest problems we face is the turnover and replacement of volunteers when they get older or move on. They leave secondary schools, and go to universities which may be located in other cities and countries and this inhibits their work for Y-PEER. This fact necessitates additional trainings for new Y-PEER educators who come to replace the previous ones. Thankfully, enthusiasm for our network is unrelenting, and this year we have the largest number of Y-PEER volunteers – 105, and 36 out of them are fully trained as Y-PEER educators.
In sum, Y-PEER is important because it gives young people a platform to access high quality information on important life skills, but it also develops characters and personalities for youth leadership and the inclusion of adolescents and youth in decision-making processes. These achievements are what drive us, and what motivate us to continue our work every day.