What was it about?
This autumn, the International Foundation for Y-PEER Development partnered with Peace Action, sending participants to the international youth exchange "Interreligious Dialogue" that took place in Viljandi, Estonia from 24 of October to 2 of November. This event was funded by the Erasmus+ program of the European Union and involved youth from different nationalities coming from Belgium, Bulgaria, Estonia, France, Italy and Türkiye.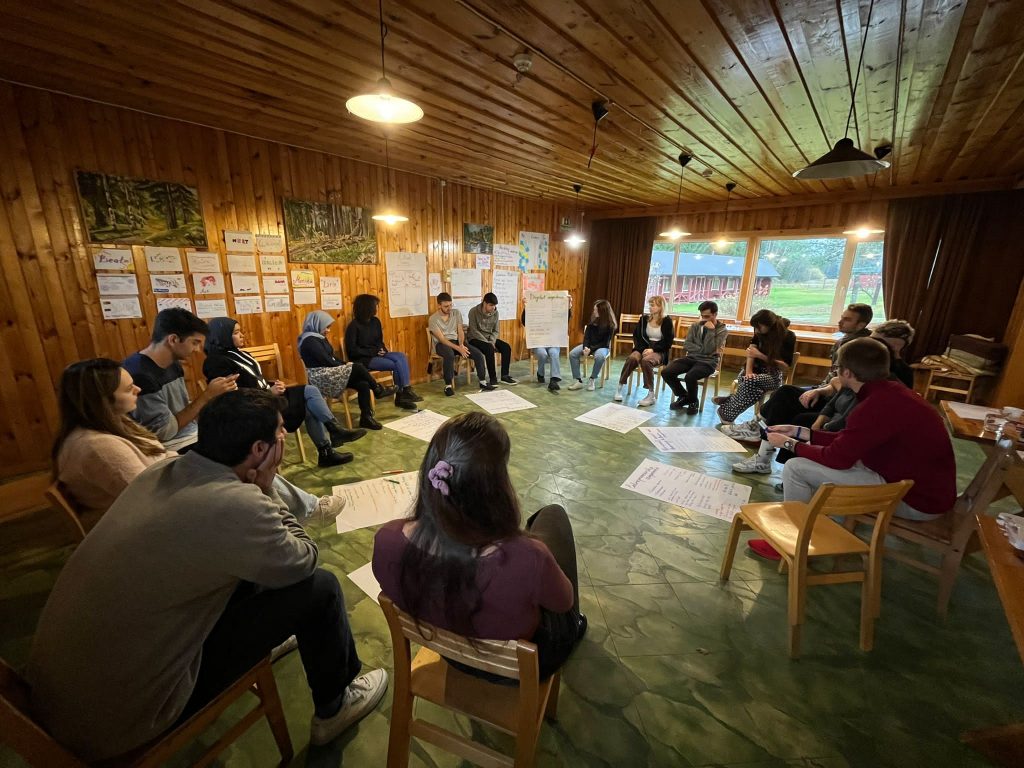 What was learned?
Through non-formal education methods, the international youth exchange successfully paved the way for participants to share knowledge and opinions about interreligious and intercultural dialogue. The sessions encouraged participants to explore their values and beliefs, their creativity and challenge their preconceptions and stereotypes regarding different cultures and religions. The activities conducted included team building activities, presentations, open discussions, games focused on the topic, elaboration of creative theaters and videos, intercultural nights, cultural visits to the surroundings of the venue and even workshops facilitated by the participants, as a way to share knowledge. It was also remarkable the dedication of the facilitators and all the team involved in the implementation of this project. Participants actively expressed their happiness and satisfaction not only with the activities done, but also with the organization of the project itself, from the location and facilities of the accommodation to the after-project support.

What are the results?
The youth exchange succeeded in raising awareness about significant topics in the context of interreligious and intercultural dialogue, sensibilizing participants to better understand the reality of other individuals. Most importantly, it taught participants that despite the presence of different religions or cultures in a group, it is not only possible to create dialogue but also to create friendships and partnerships finding common ground. These lessons will define the participant's personality and points of view moving forward.

Check out some photos from the project bellow!
– Article by Joana Branco Coelho